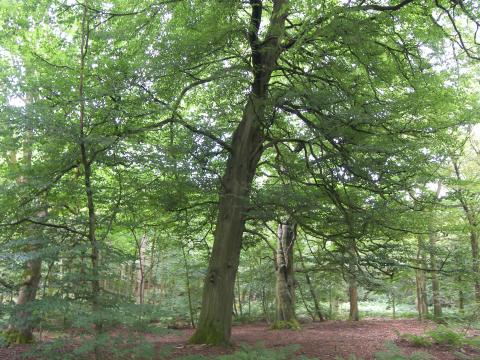 Lorraine Richen-Stones is an MSc student at Lancaster and has been working on her dissertation with the National Landscape team. She would like your help with her project, and says:
I would like to invite people who visit, live or work in the Forest of Bowland to take part in a research study which is considering opportunities and constraints for woodland creation in the Forest of Bowland.  Starting with a questionnaire to understand the public's perceptions of natural beauty and if new woodland were planted what woodland scenes the public would visually prefer to see in the Forest of Bowland. It consists of 9 key questions some with pictures to view and choose, and will take about 5 - 9 minutes to complete see weblink:
https://lancasteruni.eu.qualtrics.com/jfe/form/SV_cOs85TSu7mPPtDT
As a student of Lancaster University studying an MSc in Conservation and Biodiversity my dissertation placement is with Forest of Bowland National Landscape (National Landscape). The focus is to understand 'how in supporting biodiversity do differing perceptions of beauty, human and economic values, influence decisions when stakeholders prioritise projects?' as the research question I am seeking to answer for Elliott Lorimer, National Landscape Principal Officer. We are therefore inviting people, and partners who have an interest in the Forest of Bowland (National Landscape) to get involved in the study. A research participant information leaflet has been produced to explain more about what the study entails to enable you to decide if you wish to take part by completing the questionnaire.
If you would like to know more about the research study or have any questions, please feel free to contact: Lorraine Ritchen-Stones 
Tel: 01200 448000 or Email: l.ritchen-stones@lancaster.ac.uk