Gisburn Forest in the Forest of Bowland hosted a gathering of All-Terrain Wheelchair (ATW) manufacturers and organisations on 11th October to promote inclusive access to the countryside.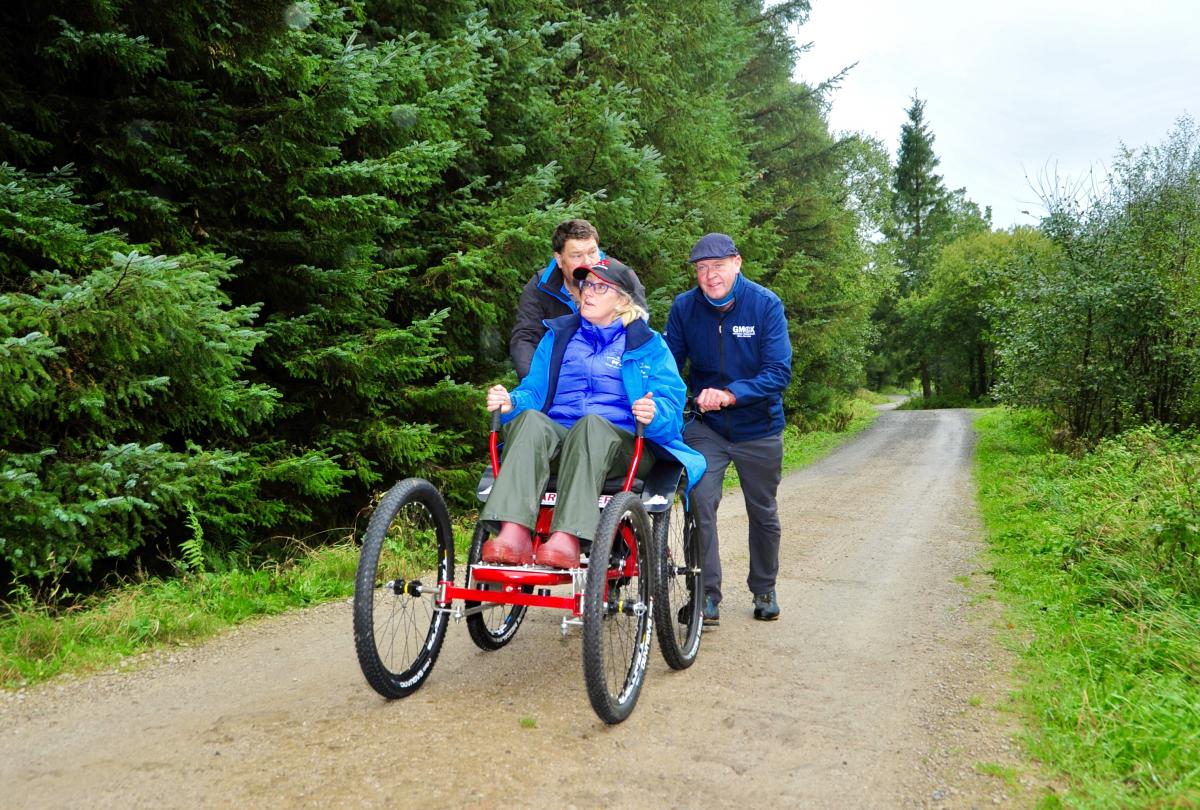 Organised by the Forest of Bowland National Landscape Partnership, in association with Access the Dales, the event attracted representatives from several ATW manufacturers, plus members of the public and delegates from a number of public and voluntary sector organisations who put the vehicles through their paces on the rugged trails running through Gisburn Forest, which is managed by Forestry England.
The Forest of Bowland National Landscape has a number of hub locations across the region where all-terrain wheelchairs are available to hire and can be used along designated trails, including a Tramper All Terrain Wheelchair, which is available to hire from the café at Gisburn Forest.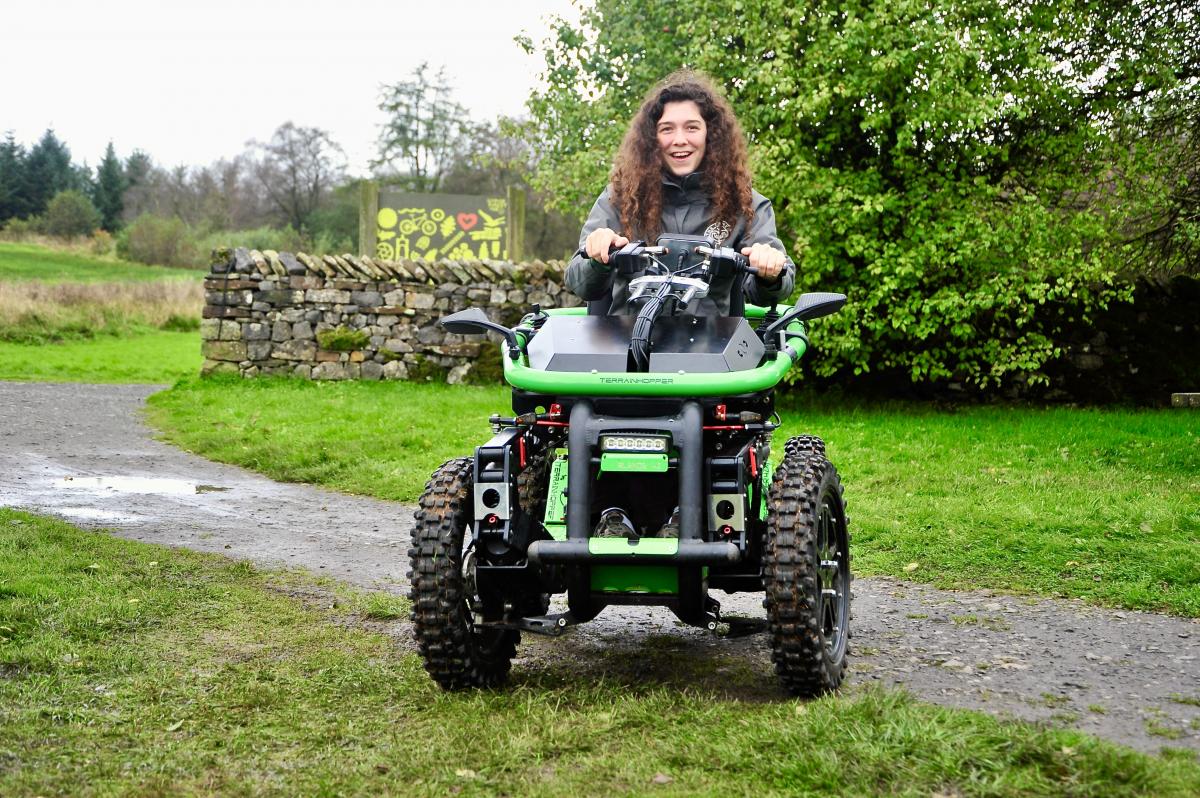 There is a growing range of specialist all-terrain wheelchairs now available, which have been carefully designed to be able to cope with different terrains, including muddy woodland trails, gravel paths, wet grass, tree roots and steep hills and even mountains!
A new generation of ATWs is redefining the performance boundaries of traditional wheelchairs and opening up more opportunities for adventure for wheelchair users with a range of mobility impairments.
The Forest of Bowland National Landscape team is partnering with Access the Dales to explore making the inaccessible accessible and to break down the barriers that prevent people living with disabilities enjoying the great outdoors, either independently or with their friends and family.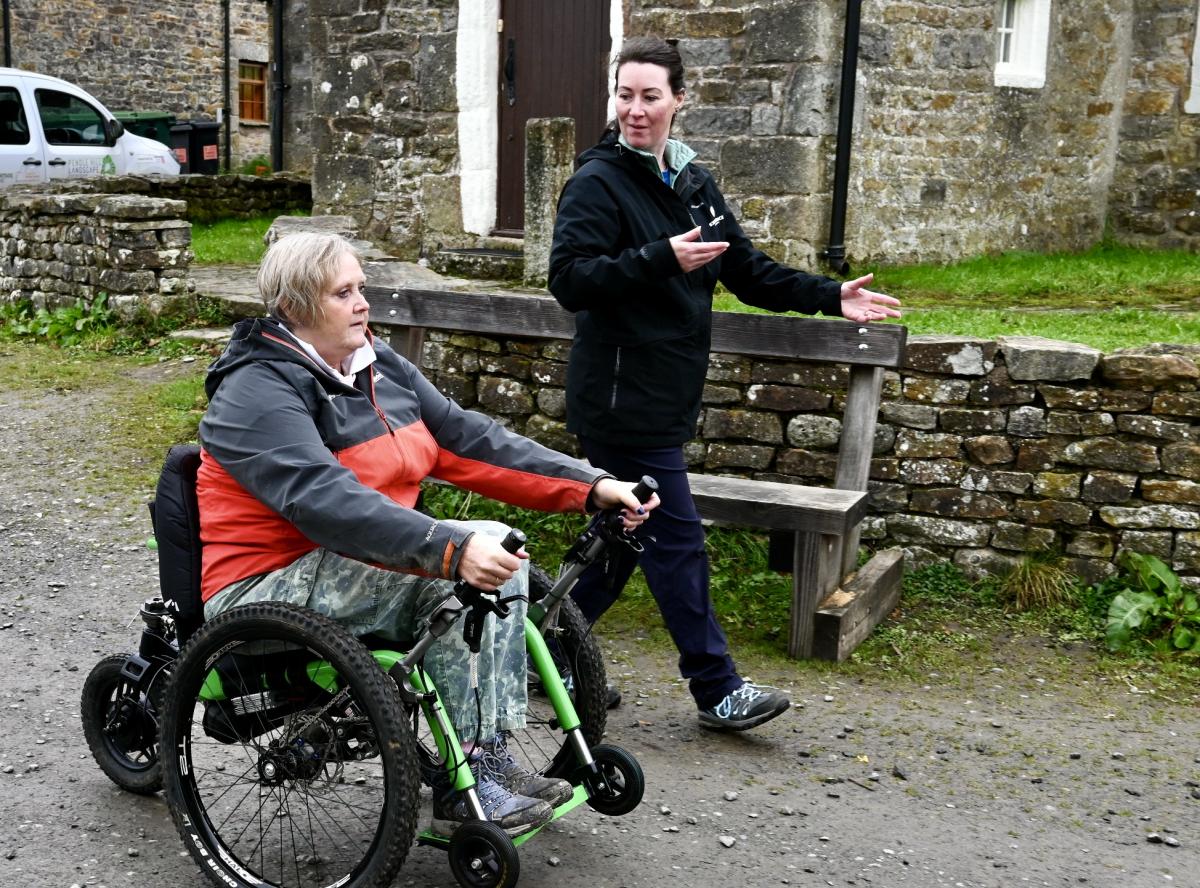 By adopting a collective team-wide approach to mobility, mixed able-bodied and mobility-impaired groups can overcome mobility challenges when the going gets tough and ensure everyone can enjoy access to beautiful landscapes like the Forest of Bowland.
Debbie North, founder of Access the Dales said: "We use different wheelchairs in different locations for people with differing needs and it's wonderful to see such a diverse range of mobility solutions gathered here for people to try out.
"It's about getting as many people outdoors as possible and events like this provide a wonderful opportunity for people with differing needs to find a vehicle that will meet their specific needs whatever the terrain they want to tackle."


Gordon McGregor from Paratreker said: "It's great to see the Forest of Bowland National Landscape taking inclusivity really seriously and it's wonderful that more and more places are opening up to accommodate people with limited ability.
"By making All-Terrain Wheelchairs readily available to hire or borrow, these venues are making opening up a whole world of new opportunities for visitors with restricted mobility to explore the tracks and trails, woodland and farmland of beautiful outdoor spaces like the Forest of Bowland."
Sarah Dornan, countryside access officer for the Forest of Bowland National Landscape said: "We've been working to improve access to the countryside for people with mobility impairments for around 20 years and events like the ATW demo day demonstrate the expanding range of mobility solutions for different types of terrain and mobility needs.
"It's no longer a case of 'one size fits all' and events like this allow members of the public and access officers to find out more about the options available and find a mobility solution that fits their individual needs and the terrain they want to explore."
For further information visit: www.forestofbowland.com/access-all
Notes to Editors