Postcards for Kindness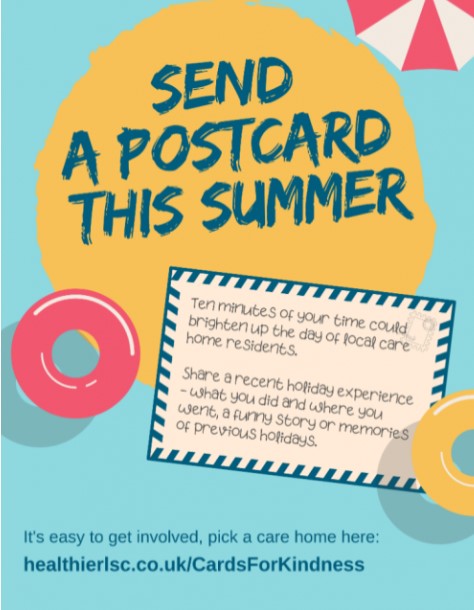 Whether you're enjoying a day trip to Bowland, or planning a longer summer break in this fantastic part of the country, you could help brighten the day of a local care home resident simply by sending them a postcard from your travels.
Lancashire County Council's Postcards for Kindness campaign is back for a second year and is a really easy way to help tackle loneliness amongst older people.
According to Age UK figures, many residents living in care homes receive no visits, so getting an unexpected postcard from a lovely spot – a place many may have visited themselves in the past – could be a wonderful boost.
A postcard can help to re-kindle happy memories and spark conversations, especially for people living with dementia – and with over 100 care homes taking part, this year's campaign could bring smiles to many faces.
To find out more – and to see which local care homes are taking part – see the Healthier Lancashire and South Cumbria website at https://www.healthierlsc.co.uk/cardsforkindness
Happy holidays!