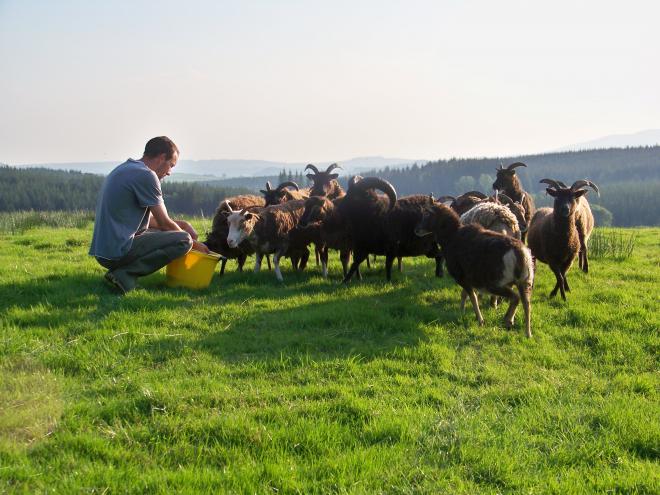 If you are considering hosting school and group visits at your farm, or if you already have an agreement through your Higher Level Stewardship scheme for 'educational access' then some of the following information may be useful.
A good website, providing a large number of guides and resources is
www.visitmyfarm.org which was developed by FACE, LEAF and Natural England.
Health and Safety
Training for farmers to host school visits
Training is not essential, however the Countryside Educational Visits Accreditation Scheme (CEVAS) run courses for farmers to equip them for hosting school visits. By completing the course you will be able to re assure schools that you will offer a high quality visit and farm experience.
This website explains the course and advertises current training available.
Providing pre-visit information for teachers
A visiting group needs to know what to expect when visiting your farm, and it is a good idea to put together an information pack for teachers. This is a good basic guide to developing your own pack:
Many of the farms in Bowland have created their own teachers packs which you can access from the links on the map
Resources to use with visiting groups
There are a huge number and variety of educational resources to use on farms, you will find some on this website, and others are highlighted on www.visitmyfarm.org
One of particular use which is aimed at farmers rather than teachers, is the Get on My Land Activity Pack (pdf) produced by the Food for Life Partnership
Forms and templates
You are welcome to use or adapt these forms for your own use
Getting advice
For advice and information regarding school visits go to Lancashire and North Yorkshire websites.
Welcoming other groups and visitors
In addition to welcoming school groups you may also want to host other events and activities on your farm.
Some farms are particularly interested in offering therapeutic visits. 
You may also be interested in opening for Farm Sunday 
The Forest of Bowland AONB and RSPB run occasional events on farms: looking at wildlife, learning about farming, or providing an experience for groups who do not normally visit the countryside. If you'd be happy to host one of these events please get in touch!