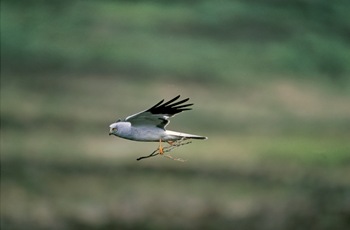 The Forest of Bowland National Landscape is of national and international importance because of its unspoiled and richly diverse landscapes, wildlife and heritage, with outstanding heather moorland, blanket bog and rare birds.
Thirteen percent of the National Landscape is designated as a Site of Special Scientific Interest (SSSI) for its habitats and geological features.
The extensive heather moorlands of the fells are exceptionally important as a habitat for upland birds and have been designated as a Special Protection Area (SPA) under the European Birds Directive in recognition of this.  Read more about our HABITATS here.
Have a look at the latest information about carrying out wildlife surveys here.
SPECIES SPOTLIGHTS-
Share your wildlife sightings at iRecord - https://www.brc.ac.uk/irecord/ - the goal of iRecord is to make it easier for wildlife sightings to be collated, checked by experts and made available to support research and decision-making at local and national levels.