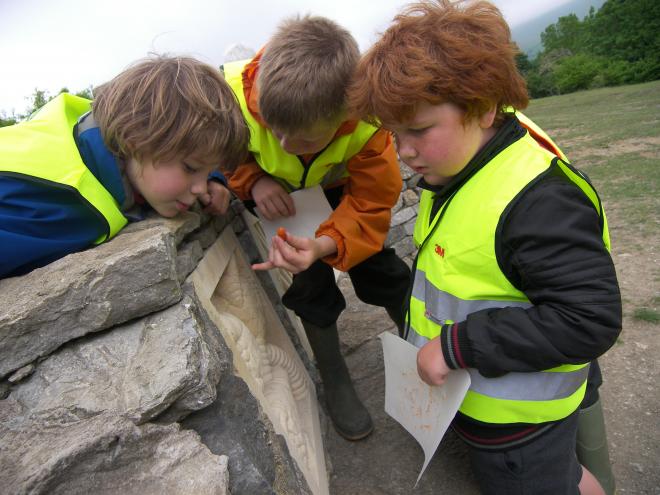 Following a successful project working with the RSPB to provide learning opportunities to schools in the Forest of Bowland, both in the classroom and in the field, the AONB Team has developed a suite of on-line educational resources which we hope will encourage schools to use the AONB more.
The icons below outline each of our current resources so you can decide which you'd like to try.  (Although we do hope you'll try them all!)  
We also offer an Outdoor LearningTransport Fund, which is run by Champion Bowland on our behalf and is open to groups visiting eligible sites within the Forest of Bowland AONB.
For details of the Fund please click on the highlighted link.
CLA has partnered with Leaf Education to offer a variety of FREE resources to teachers and youth group leaders. Below is a link to teacher notes, about exciting, informative and engaging lessons around the Countryside Code and local geography. Plus a Waymarker Game on a power point presentation. These lesson plans and resources link in with the KS2 national curriculum.
https://www.cla.org.uk/campaigns/countryside-code/
Health and Safety
The Forest of Bowland offers lots of opportunities for field visits and outdoor education, in some great locations.  As with any visit, schools and groups will need to make sure they follow the right procedures in order to make their visit as safe and enjoyable as possible. For more information visit Information for Group Leaders page.
Resources (click the images to download the resources)
Suncatchers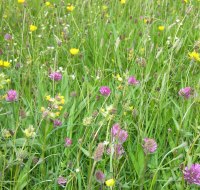 Discover the life cycle of flowering plants, from germination to seed dispersal, through a series of fun games and activities.
Why do plants produce so many seeds?  How do you make a human plant? Drifters, Exploders or Hitch Hikers – which would you be?
Designed to be used with upper Key Stage 2 children although could be adapted for younger children.
---
Who Lives Here?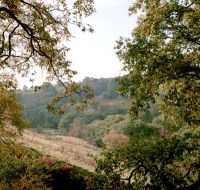 A closer look at habitats and adaptation.  The Forest of Bowland is home to a wonderful range of creatures but where can you find them and how are they adapted to live here?  Who avoids the cold weather by hibernating and who has camouflage to keep them hidden?  Are you a hare in need of a house?  Then take a look at "Bowland Homes" and find your perfect patch.
Designed to be used with Key Stage 2 children.
---
On the Map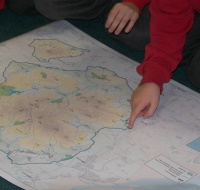 Practice map reading skills and learn to use aerial photographs. Find simple co-ordinates, use compass directions and calculate distances.  Maps and aerial photographs are packed with valuable information and really help to build up a picture of an area: in this case, the profiled farms within the Forest of Bowland.
Designed to be used with upper Key Stage 2 children.
---
Medieval Deer Parks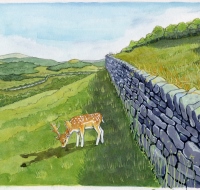 Our education resources focus on a real historical character, Edward Stanley, who was park keeper of both Leagram and Radholme deer parks in the Royal Forest of Bowland between 1487 and 1523. A fictional scenario has been developed around Stanley and Henry VIII – helping you to bring the deer parks of Bowland to life.
Designed to be used with Key Stage 2 children.
---
RSPB Birds of Bowland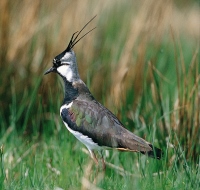 The Forest of Bowland is a special place for wildlife and is particularly important for its birds.  Developed and delivered by the RSPB, the Birds of Bowland project visited every primary school within the AONB over a four year period.  Divided into three sessions (the final, fourth session involved a farm visit) these resources cover habitats, adaptation and migration and help to give children a real insight into the rich landscapes and bird life of the Forest of Bowland.
Designed for use with both Key Stage 1 and 2 children.
For more details about environmental education in the Forest of Bowland AONB email sandra.silk@lancashire.gov.uk or telephone 01200 448000.