FREE Traditional Boundaries Training
DRY STONE WALLING
Thursday 24th & Friday 25th October 2019
Roeburndale, Lancaster
Dry stone walls are a key feature of the Bowland landscape, especially on higher ground where the land may not be suitable for hedges.  Built well, a good wall can last for many years, providing shelter for stock and homes for small mammals and amphibians. Walls are also a visual record of past and present land tenure, along with a peak at the underlying geology of an area.
Different areas have different styles of walling, all of which require a good eye and attention to detail, both in building and maintaining.
If you'd like to have a go at this centuries-old skill why not book a place on our free training course led by Master Craftsman, Alan Rhodes?
Space is limited so early booking is recommended. (See below for details.)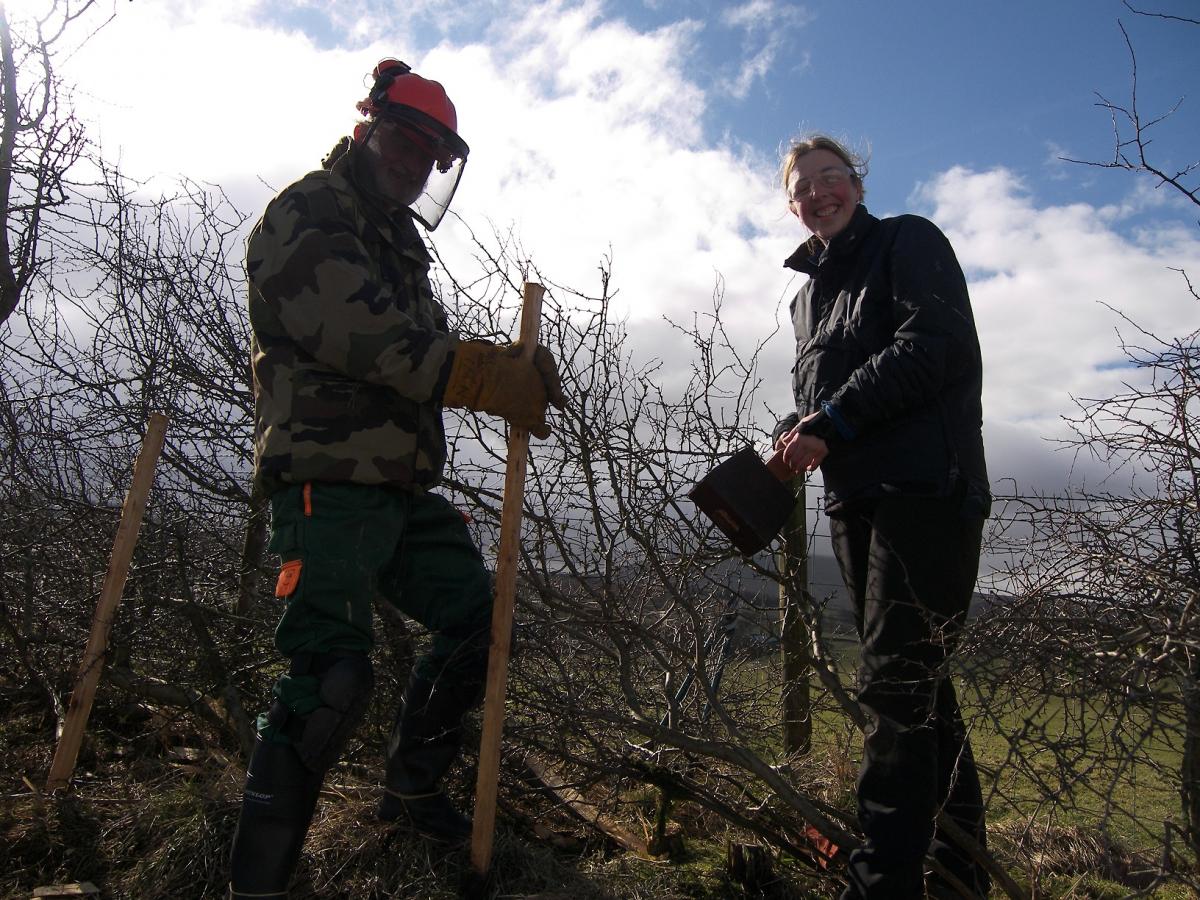 HEDGE LAYING
Thursday 7th November, 2019
Scorton, Wyre
Hedges criss-cross the Bowland landscape - and are looking particularly full of berries at the moment!  These natural larders need managing in order to keep them looking beautiful, and working well, long into the future. The traditional skill of hedge laying is an important management tool - and great fun too. Come along and learn from Geoff Whitley and Joe Craig, two experienced local trainers.
To book a place on any of the above courses, or to find out more information, contact Sandra Silk at the Forest of Bowland AONB office on 01200 448000 or email sandra.silk@lancahire.gov.uk
---
Pendle Hill Landscape Partnership

The Pendle Hill LP team will be looking for a recent graduate to join us as a Trainee for 12 months from Autumn 2019.
Further information will be available nearer the time, and will be advertised here, on the Pendle Hill Project website and on the project's social media feeds.
Visit our volunteering page for other opportunities.