Forest of Bowland Area of Outstanding Natural Beauty receives grant of 233,900 from the government's Green Recovery Challenge Fund
68 projects have been awarded grants between £62k and £3.8 million have been awarded by Defra to kick-start a pipeline of nature-based projects while creating and retaining jobs
First funding round sees £40 million pot allocated, second round of funding to open in early 2021
The Forest of Bowland AONB Partnership and Yorkshire Wildlife Trust's Holme House Fell Peatland Restoration project is one of the first environmental projects awarded a grant from the Government's £80 million Green Recovery Challenge Fund.
This landscape-scale project will restore peatland habitat at Holme House Fell, a 127 hectare site at the centre of the Bowland Fells SSSI; part of the largest expanse of blanket bog and heather moorland in Lancashire.  The scheme will include work to reduce surface water flow; decrease carbon loss caused by peat erosion; improve water quality and increase the potential of the habitat to act as a carbon sink.
Restoration work will be carried out by an experienced moorland contractor, helping to support the local economy; whilst providing initial training in peatland restoration skills for a further local contractor looking to specialise in this type of work.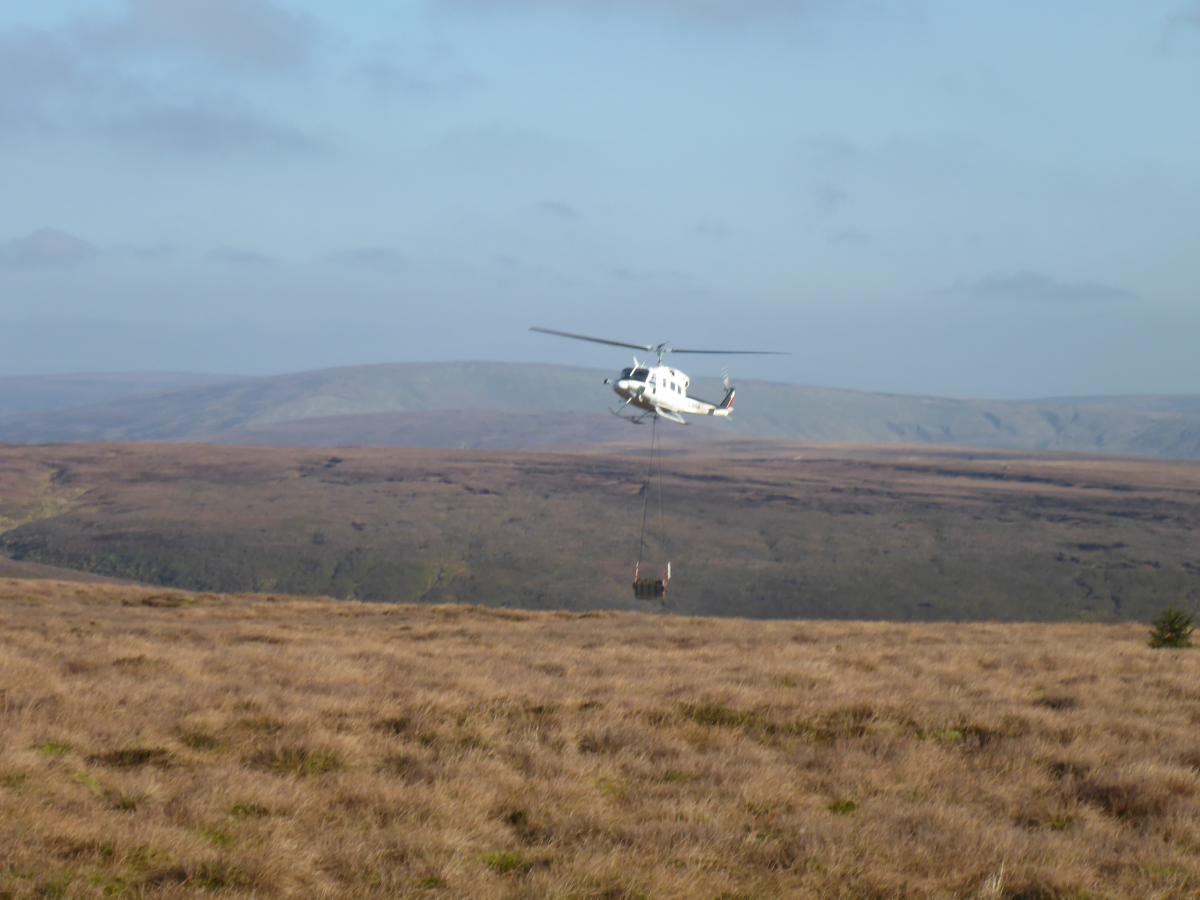 Forest of Bowland AONB Manager, Elliott Lorimer said:
 "We're absolutely delighted to have been awarded this grant to help restore a significant area of internationally important blanket bog habitat in the Bowland Fells.  The project will be jointly delivered with Yorkshire Wildlife Trust, and will also help support the recovery of the wider rural economy, benefitting local contractors and suppliers." 
The Green Recovery Challenge Fund is a key part of Prime Minister's 10 Point Plan to kick-start nature recovery and tackle climate change.  The fund is being delivered by the National Lottery Heritage Fund in partnership with Natural England and the Environment Agency.
Environment Minister, Rebecca Pow, said:
"These projects will drive forward work across England to restore and transform our landscapes, boost nature and create green jobs, and will be a vital part of helping us to build back greener from coronavirus.
"I look forward to working with environmental organisations as these projects help address the twin challenges of biodiversity loss and climate change, while creating and retaining jobs as part of the green recovery."
Ros Kerslake, Chief Executive, National Lottery Heritage Fund, said:
"Supporting our natural environment is one of the most valuable things we can do right now. All these projects are of huge benefit to our beautiful countryside and wildlife, but will also support jobs, health and wellbeing, which are vitally important as we begin to emerge from the COVID-19 crisis."