There are few things more uplifting than the sight of a meadow bursting with blooms and buzzing with insect life. How lovely if we could capture those rainbow colours and delicate forms and keep a slice of summer with us all year round….
Well, this summer, our meadow art workshops can help you do just that!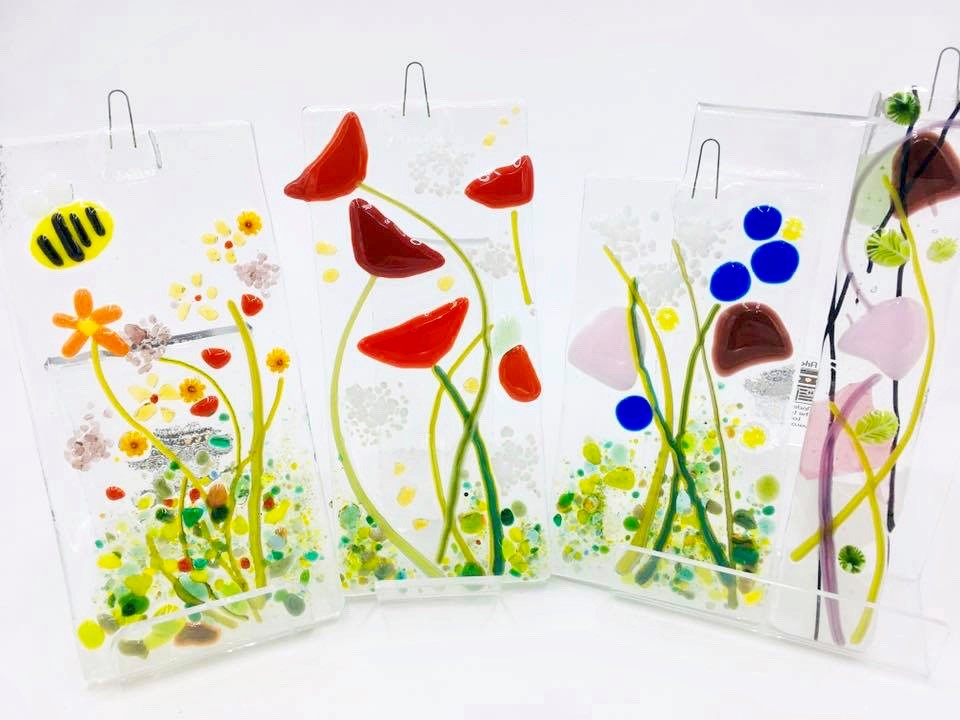 Hay meadows are a special habitat that has suffered a massive decline over the last century. Here in the Forest of Bowland we have been working hard to restore this habitat through our Hay Time projects in partnership with the Yorkshire Dales Millennium Trust (YDMT).
Project officer, Carol Edmondson, will be working with local farmers and landowners to restore a further 20 hectares of hay meadows, which have lost some of their characteristic wildflowers over recent decades.
The sessions below are part of a series of complementary events and activities which aim to increase awareness, enjoyment and understanding of hay meadows in the Bowland area.
A choice of two, free, guided meadow walks will provide inspiration for the creative workshops. Participants booking a workshop are encouraged to come along and enjoy one of these walks beforehand, but this is not essential. 
Inspirational Meadow Walk #1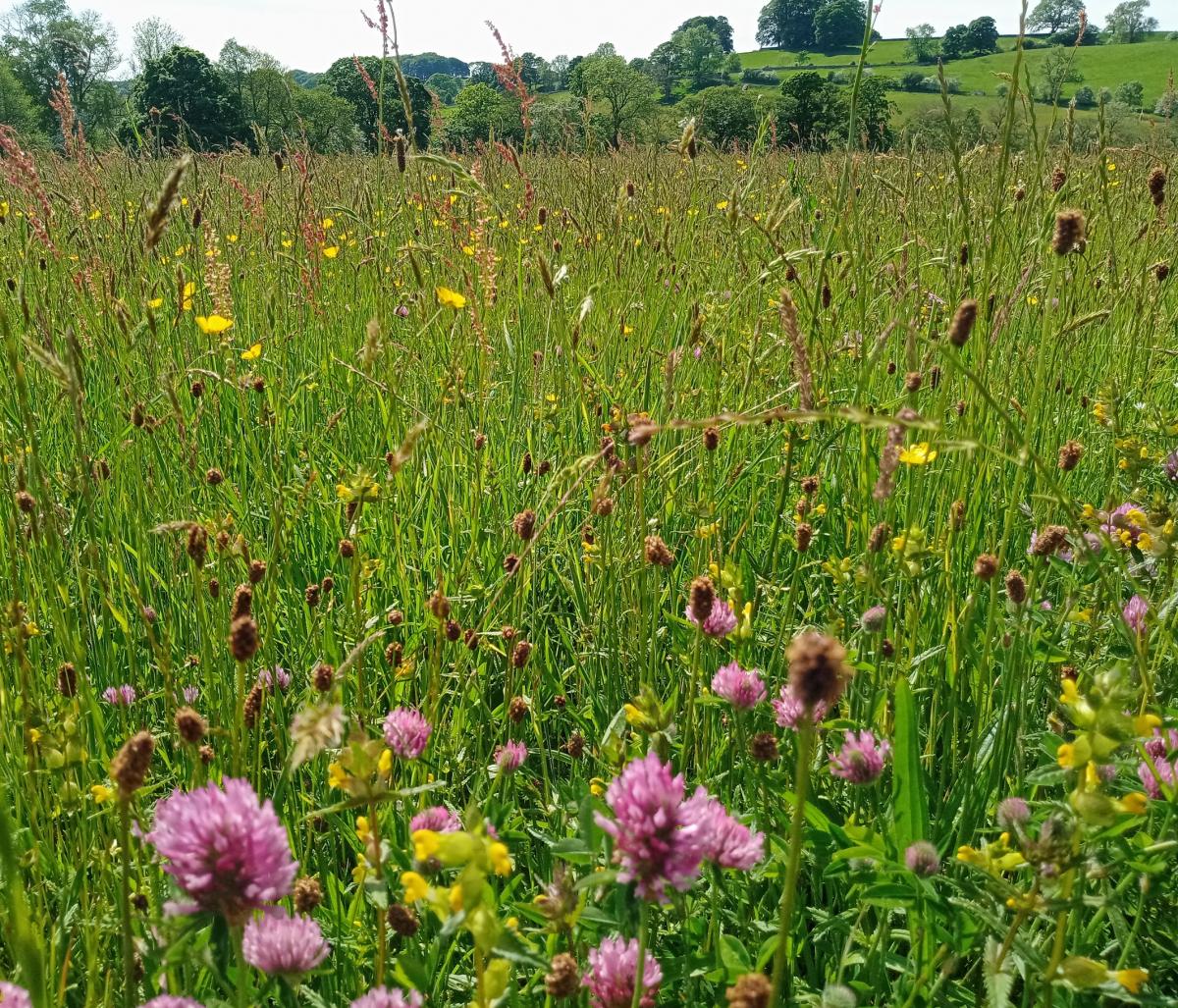 Wednesday 15 June, 10am - 1pm, Gisburn Forest, Slaidburn
FREE
The chance to explore a real meadow 'hub' in Bowland! Over the course of this three and a half mile walk we will find out about the meadow restoration work at Gisburn Forest Hub, visit the Biological Heritage Site at St. James' Chapel and enjoy the flora at Black House Farm, where the meadows have been designated as a Site of Special Scientific Interest. 
Inspirational Meadow Walk #2 (PLACES AVAILABLE FOR NON-WORKSHOP PARTICIPANTS)
Wednesday 6 July, 10.30am - 12 noon, Crook o' Lune, Lancaster
Free
Join us for a morning of floral immersion! A relaxing stroll around the Life 4 a Life meadow on the banks of the River Lune, with time to absorb the abundance of bees, flowers and bird life enjoying the habitat here, created in partnership with the AONB, Life 4a Life and the Community Pollinator Patch volunteers.
 
Meadow Art Workshop - Fused Glass (FULLY BOOKED. RESERVE LIST AVAILABLE)
Saturday 9 July, 1.30pm – 4pm, Caton
£15 per person
Lune Valley artist,  Anne Somers, will guide you through each stage of the fused glass process to help you create colourful pieces reflecting flowers, grasses, bees - in fact, whatever takes your meadow imagination!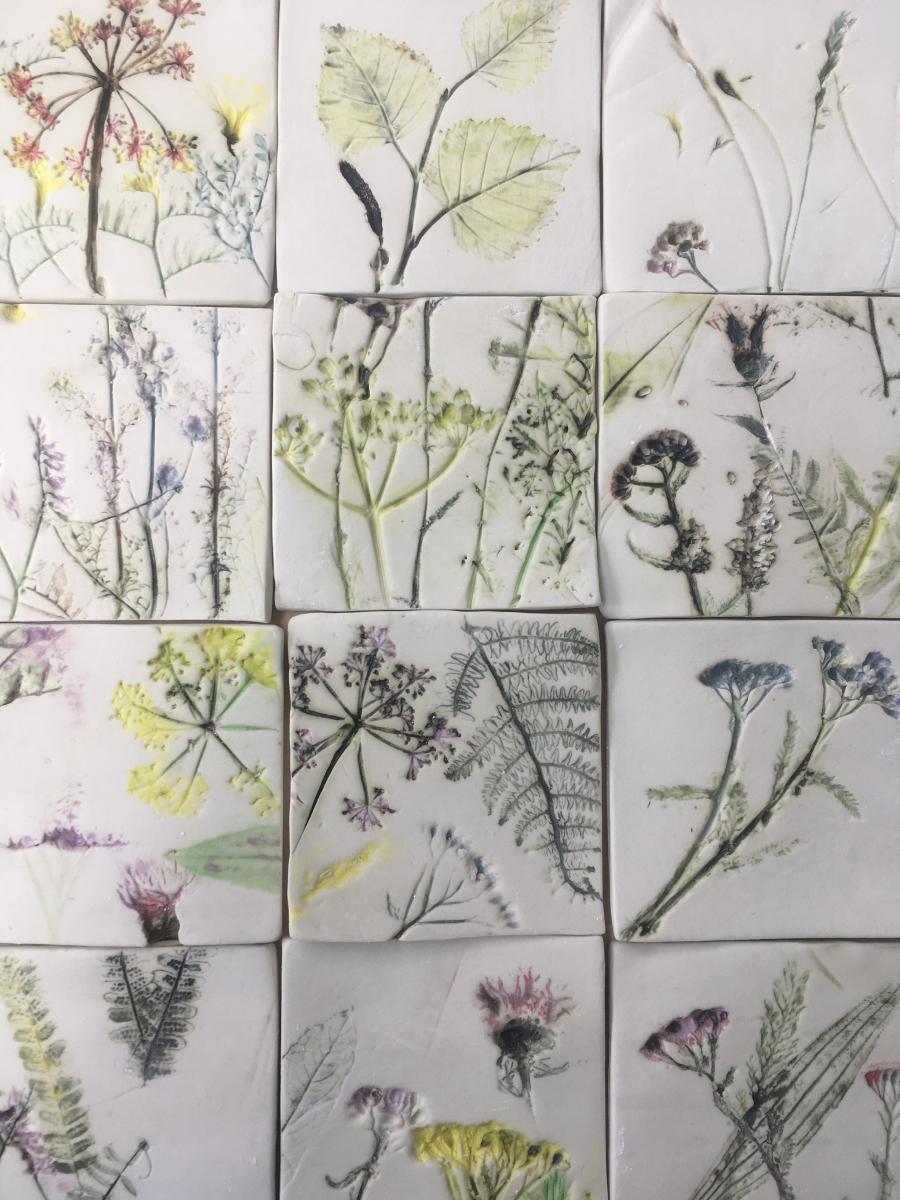 Meadow Art Workshop - Ceramic Tiles (FULLY BOOKED. RESERVE LIST AVAILABLE)
Saturday 16 July, 1.30pm – 4pm, Sabden
£15 per person
Join Pendle-based ceramic artist, Julie Miles, as she shows us how to make porcelain clay tiles, using natural materials to create patterns and pictures. Have fun introducing a splash of colour using underglaze and oxides to pick up the details on the surfaces once fired.  
All materials, tools and tuition will be provided.
Places for both the walks and workshops need to be booked in advance by emailing sandra.silk@lancashire.gov.uk or by phoning Sandra on 07973 923142.
National Meadows Day in Bowland this year will be taking place on 2nd & 3rd July at The Gathering Fields, Over Wyresdale. Find out all the details here https://www.forestofbowland.com/national-meadow-day-2022
The Hay Time project is being supported with funding through the Farming in Protected Landscape Programme