Join us for a walk to the top of Pendle Hill where Forest of Bowland Peatlands Officer, Dom Hartley, will reveal the fascinating, but often unseen, world of peat restoration.
From coir dams to cotton grass, find out how work on the summit of this iconic hill is helping to slow the flow, restore habitats and store carbon.
And as we're sure you'll be hungry after all that hiking; we'll be serving up delicious Pendle Peat Pie – a hearty local dish! - and a well-earned cuppa back at the village hall after the walk.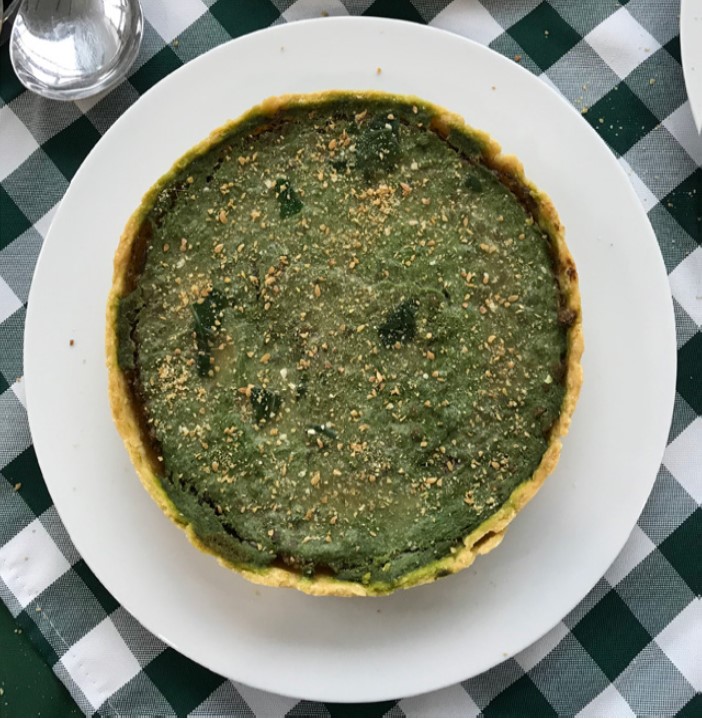 Pendle Peat Pie is a delicious dish with a story to tell! Brought to life by artist, Kerry Morison, and independent chef, Andrew Dean, the layers of this vegan pie represent the different elements of peat restoration: dahl for the peat, chips for the coir logs holding the peat in place, and spinach for the vegetation growing on the peat surface. The ingredients are also a reflection of East Lancashire's cultural diversity.
You can find out all about Pendle Peat Pie in this Discover Bowland article. 
(Please note that the route to the summit of Pendle Hill is steep and participants will need to be physically fit for this event. Thank you.)
Booking essential: For more information and to book a place please email sandra.silk@lancashire.gov.uk or phone 07973 923142.
£10 (including Peat Pie)
7 to 8 miles. Uneven ground, fields, lanes and tracks with steep climbs. Expect stiles.