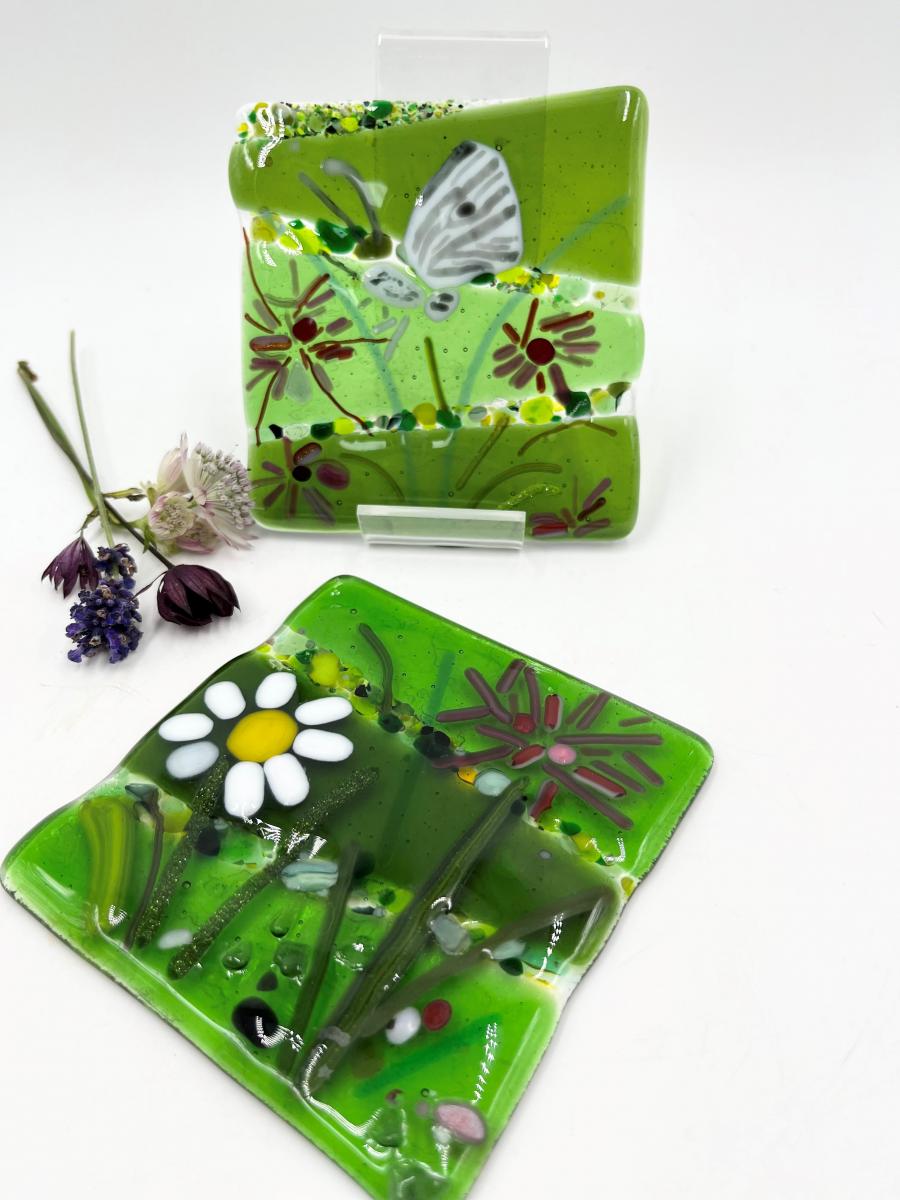 The latest phase of the Bowland Hay Time project has a real focus on engagement, with the aim of encouraging people to discover, understand and enjoy our fantastic meadow habitats here in the AONB.
In partnership with the Yorkshire Dales Millennium Trust, and thanks to funding from Defra's Farming in Protected Landscapes programme, the Hay Time project is working with artists and local creatives to offer a series of hands-on events designed to get people closer to nature – and perhaps learn a new skill at the same time!
July's events featured a fused glass workshop led by Lune valley artist, Anne Somers, plus an afternoon of ceramics with Julie Miles, who is based in East Lancashire.  You can see from the images how inspiring participants found the meadow theme!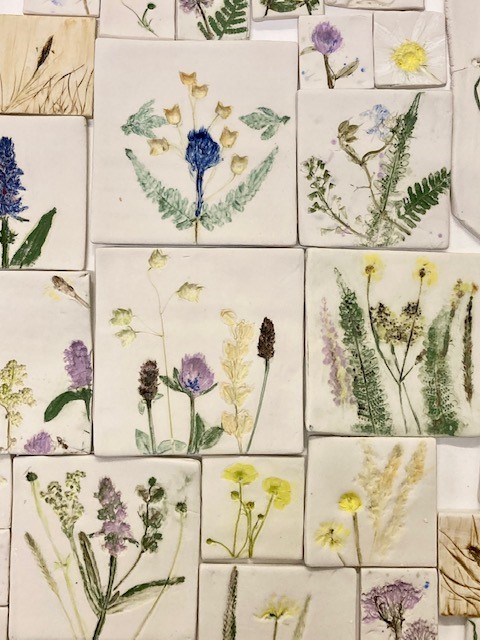 The creative vibe continues during August and September, with a beginners' photography course hosted by Salar Media's Mark Sutcliffe in Gisburn Forest, and eco printing and hedgerow medicine with Helen Leece at The Gathering Fields on the edge of Abbeystead.
For full details of this year's Hay Time events take a look at the Festival Bowland listings on the website: https://www.forestofbowland.com/Festival-Bowland-Events