This year's Lord of Bowland Lecture, the 8th since 2010, will take place on the evening of Monday 8 October in the wonderful surroundings of Browsholme Hall's Tithe Barn.
Dr Rick Peterson, Senior Lecturer in Archaeology at the University of Central Lancashire (UCLan), will take Bowlanders back to the Stone Age, with a lecture on the Prehistory of Bowland.
Each year, between 2011 and 2015, staff and students from UCLan left the campus behind and headed to the hills above Whitewell for their summer fieldwork project. A combination of field surveys, excavations and research during that time uncovered evidence of nomadic hunter-gatherers and early farmers in the Stone Age, along with Bronze Age burial sites and Iron Age settlements.
Read Mark Sutcliffe's article, Step Back in Time, in this year's Discover Bowland guide for more detail.
Rick's lecture will explain how this fieldwork, and subsequent studies, have helped to expand understanding of Bowland's prehistory.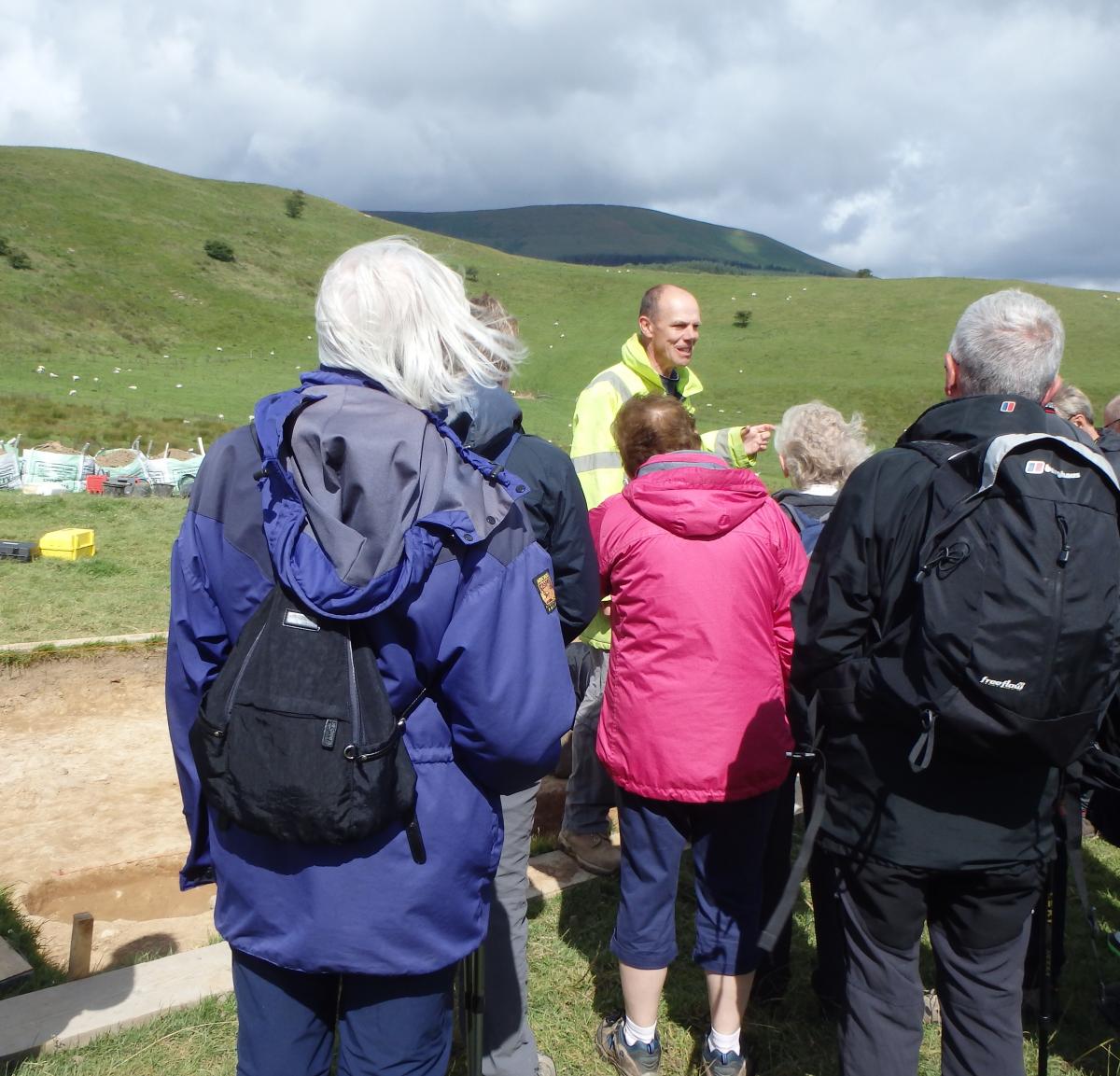 The event is free to attend but places need to be booked in advance by contacting the Forest of Bowland National Landscape on 01200 448000 or by emailing sandra.silk@lancashire.gov.uk or enquiries@slaidburnarchive.org  The lecture starts at 7.30pm with a pay bar available from 7.00pm.
Donations are invited on the evening and will go to Slaidburn Archive to support its important work in recording the history of the Forest and to Champion Bowland, which supports projects benefiting the environment, local communities and visitors.
The Forest of Bowland National Landscape is grateful to the Parker family for hosting this event at Browsholme Hall.