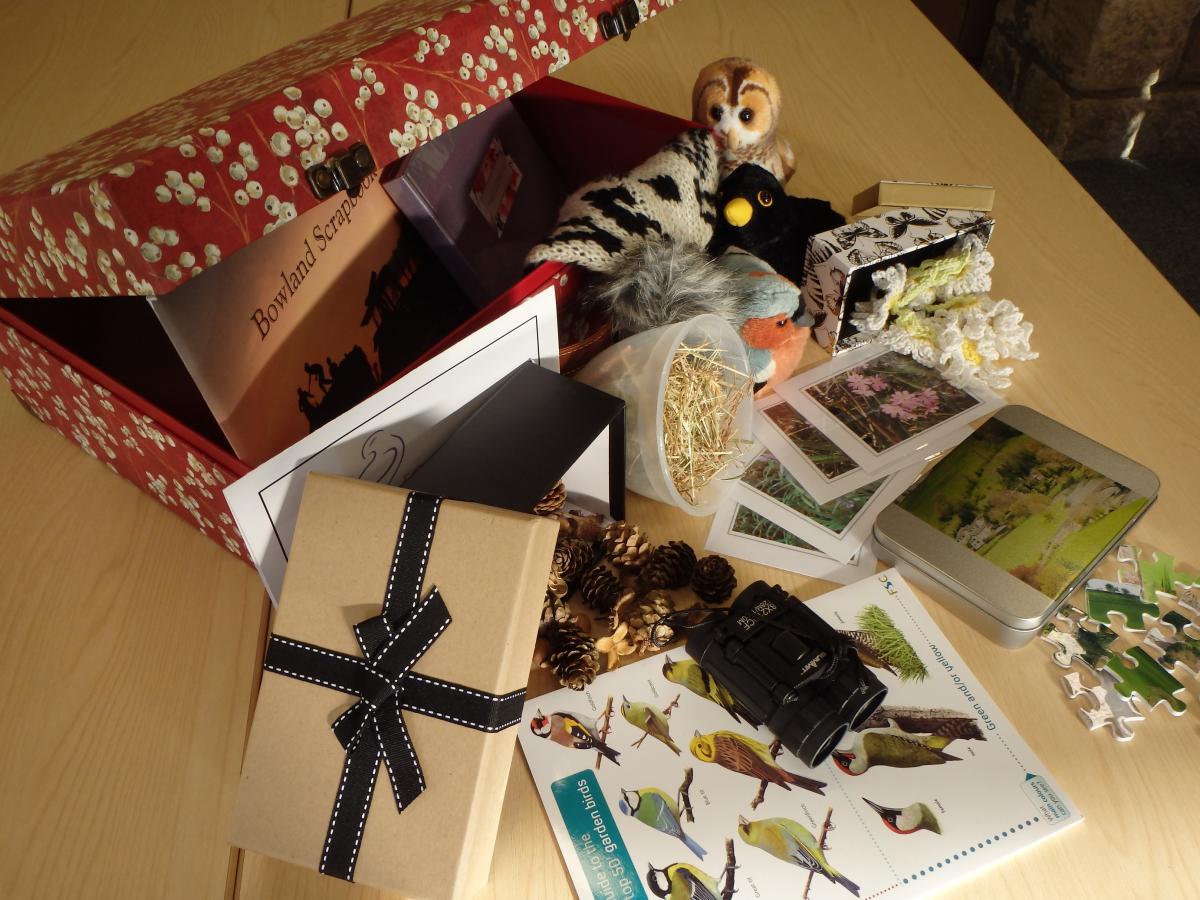 A trip to the countryside can provide endless opportunities for making – and re-living – happy memories, as well as being great for our physical and mental wellbeing.
There are times though, when a visit to the great outdoors isn't possible and at those times, the Forest of Bowland AONB team hopes their new online resources will come in handy.
The Days to Remember project aims to encourage older people and those living with dementia, alongside family members and carers, to enjoy a "virtual" exploration of this beautiful area.
The newly launched web page has everything from tips and resources for making your own Great Outdoors memory box; to links to puzzles, quizzes and colouring sheets and a relaxing guided meditation.
Sandra Silk, Forest of Bowland Project Officer said, "Last year we worked with Lancashire County Council's Heritage Learning Team to produce a Great Outdoors memory box full of activities designed to trigger positive recollections and encourage conversations about past countryside visits and adventures. Unfortunately, this part of LCC's loans service is temporarily on hold so the new web page is our way of sharing some of those ideas online."
Activities include Bowland wildflower "playing cards" which can be downloaded and printed; a series of images from around the AONB, which can be used to make up a photograph album; recordings of the calls of Bowland birds, including the iconic curlew and lapwing, plus ideas for other resources to spark happy memories.
The web page also includes a guided meditation written and narrated by Helen Leece of the Gathering Fields Retreat near Abbeystead. Based on the sights and sounds of a Bowland meadow in summer, the twenty minute audio, which includes natural sounds and simple music, is designed to offer some gentle relaxation.
"Ultimately, we would like to help people experience Bowland in a variety of ways", said Sandra, "whether that be through improving signposting and access so that people have the confidence to explore for themselves, or through offering guided sessions and activities. In the meantime, we hope our online suggestions will help people stay connected to nature."
The Days to Remember web page can be found at https://www.forestofbowland.com/days-remember and more information about the project is available by emailing Sandra at sandra.silk@lancashire.gov.uk or by calling 07973 923142.