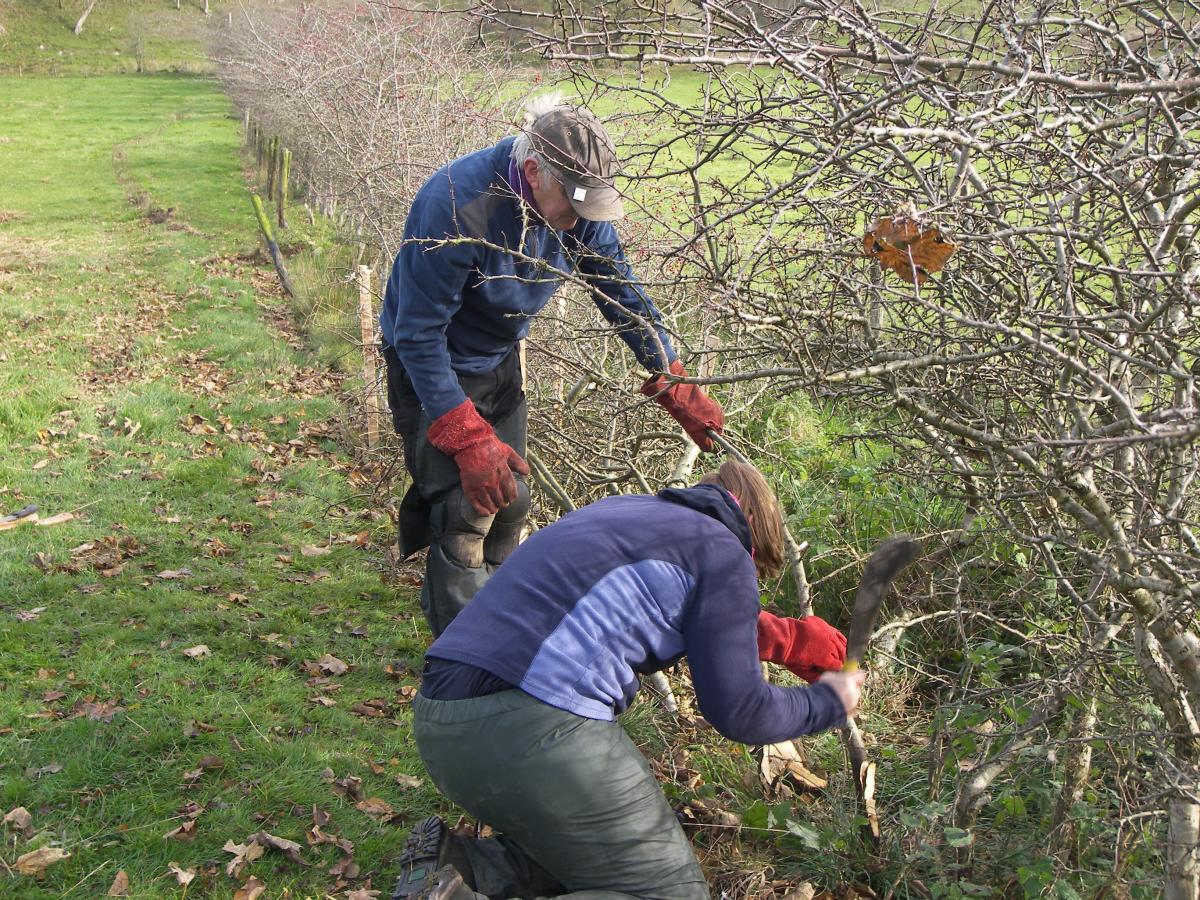 Keen hedge layers from far and near headed to the four corners (almost!) of the AONB; picked up bill hook, axe and pruning saw and got to work this winter.  Both regular volunteers and new faces joined us to learn from experienced hedge layers Joe Craig, Geoff Whitley, Andrew Kirkwood and Phil King.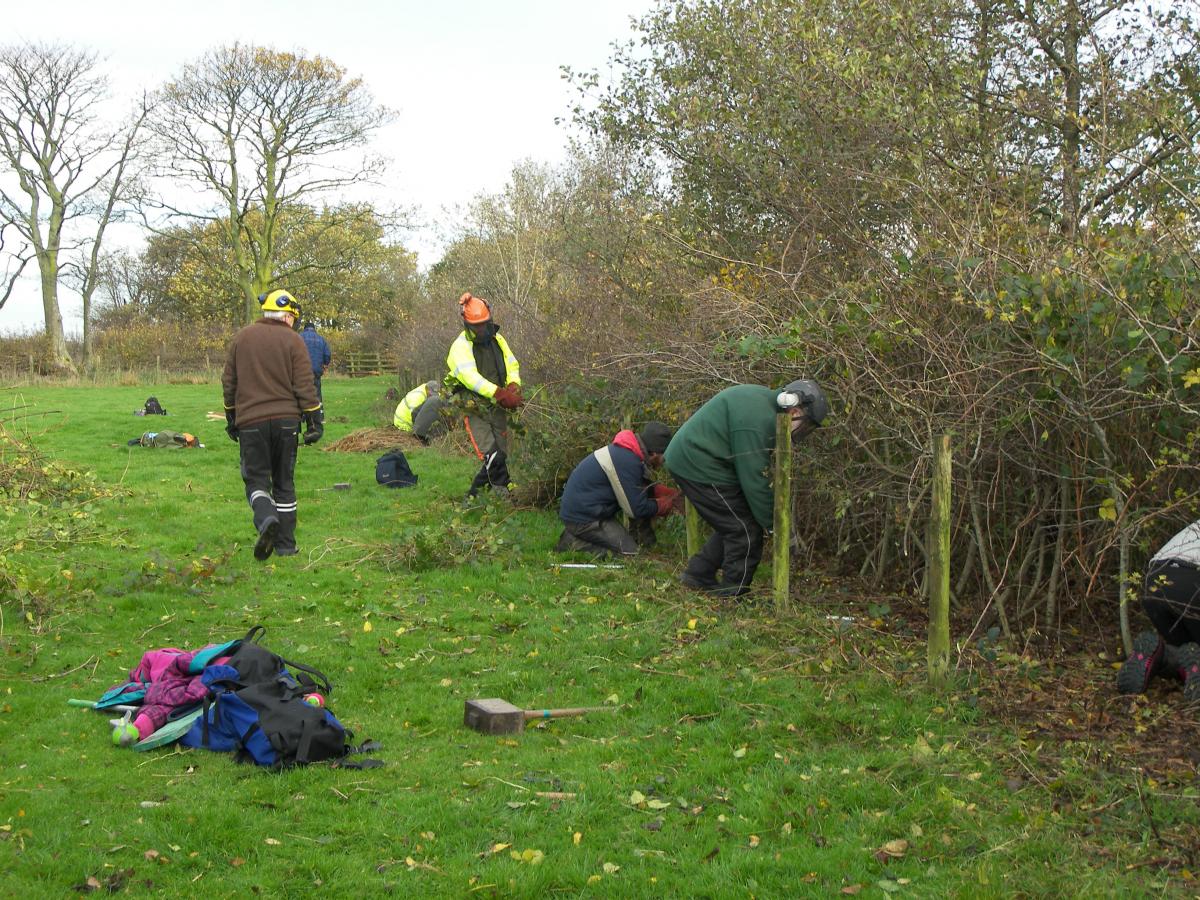 We were treated very kindly by the weather this season, with only a few hours lost over the 10 sessions - quite a contrast to last year!
It's been great to work both at familiar sites and to discover some new corners of Bowland and we extend our thanks to this year's hosts:
Higher Gills Farm, Rimington
New Laund Farm, Whitewell
Fell View Park, Scorton
Laneside Farm, Grindleton and
Lower Gills Cottages, Tosside
If you'd like to join our traditional boundaries mailing list and come along to a session – or more - next season, contact Sandra Silk at the AONB office on 01200 448000 or email sandra.silk@lancashire.gov.uk
If you'd like to see hedge layers of all levels – from novice to championship – in action then pop over to the annual Bowland Hedge Laying Competition at Cockshotts Farm in Sabden on Saturday 2nd March.  This year's competition is being organised by the Pendle Hill Landscape Partnership project and details will be available at https://pendlehillproject.com/ once finalised.  The PHLP are also holding two hedge laying training days for beginners during February (3rd & 20th): a great way to add to the 516m! Phone 01200 420420.
As part of our Traditional Boundaries programme we'll be holding a two-day dry stone wall training course with Master Craftsman, Alan Rhodes, near Slaidburn in June.  Further details to follow but to register interest contact Sandra on sandra.silk@lancashire.gov.uk