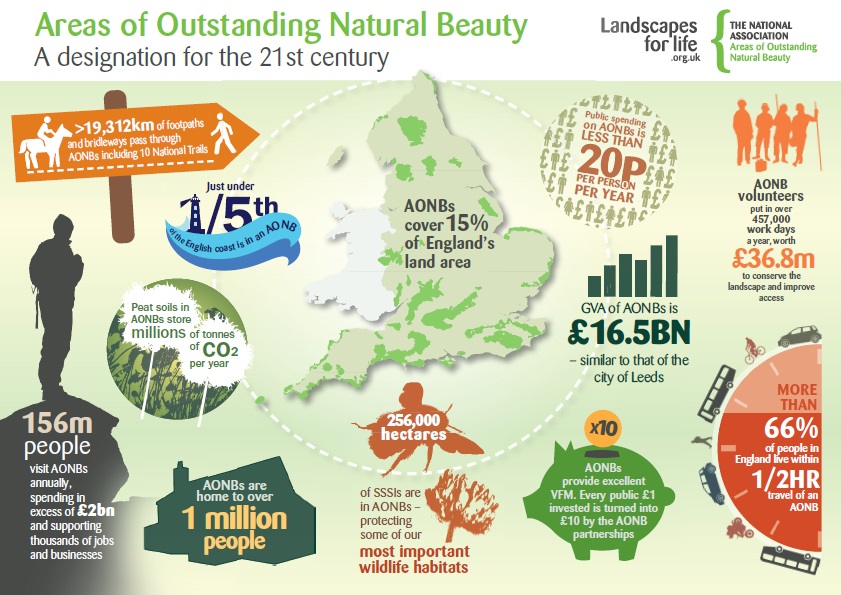 Outstanding Week is the AONB Family's week (and a bit) long programme of events to help people reconnect with nature by enjoying and being inspired by the UK's Areas of Outstanding Natural Beauty (AONBs). This year it takes place from Saturday 15th – Sunday 23rd September.
AONBs are some of the UK's most beautiful, cherished and outstanding landscapes. They are vibrant landscapes where people live and work and consequently offer a wealth of opportunities for everyone to enjoy them.
Outstanding Week is an opportunity for you to get out and benefit from everything AONBs have to offer – local food and drink, walking festivals, dark sky discovery nights, country shows, archaeology walks, wood fairs, foraging, wildlife walks, coastal and marine days, thatching courses, drystone walling competitions, charcoal making, bioblitz, inspiration through art and drama and many, many other activities.
Join us out in the country to discover why September is such an Outstanding month and have a look at the events as part of Festival Bowland.
See http://www.landscapesforlife.org.uk/events/outstanding-week/ @naaonb @AONBFamily #OutstandingWeek for details.