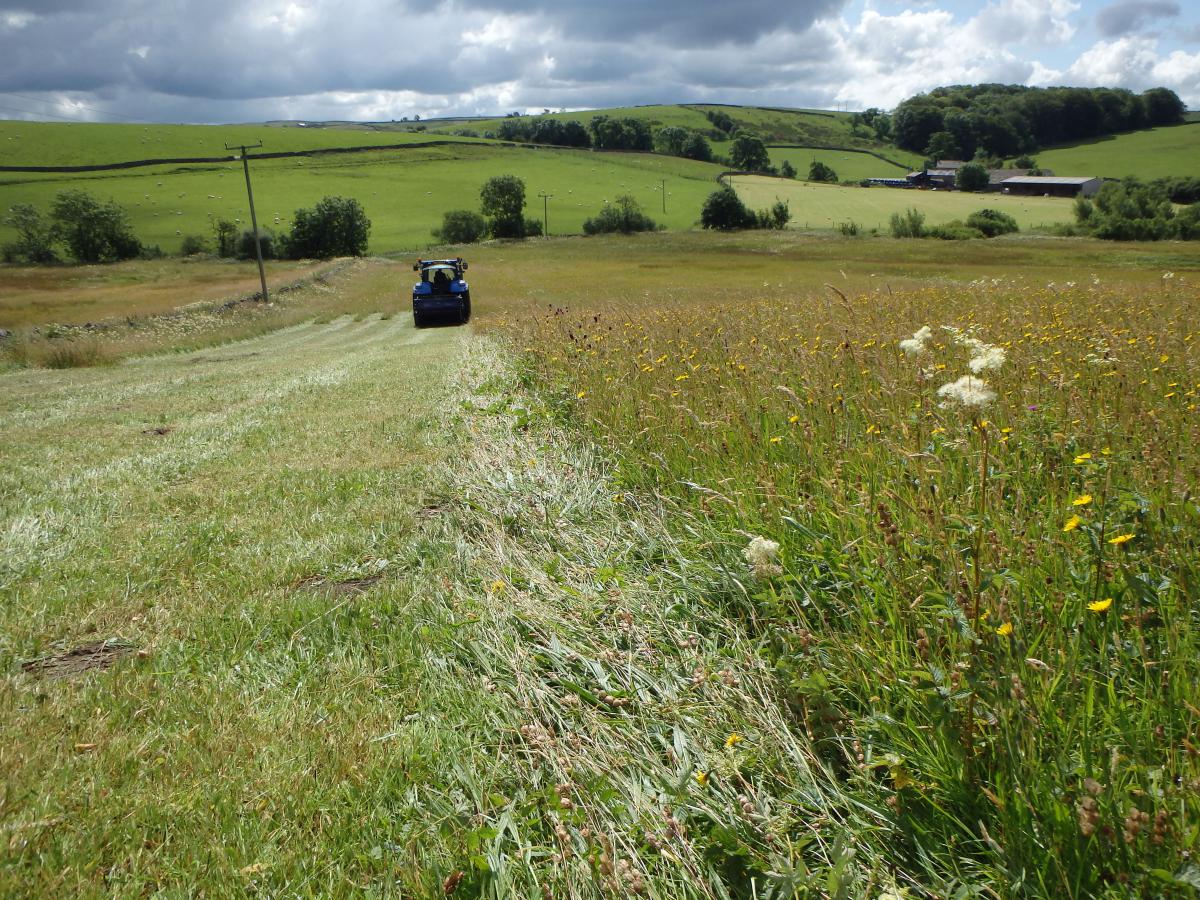 About this Project
Hay meadows are one of our rarest habitats and a priority for conservation and enhancement in the UK Biodiversity Action Plan. Largely lost from the rest of the country, these meadows survive thanks to traditional farming practices, in particular the late cutting of the crop in July or August. During spring and summer the array of colourful flowers and grasses in hay meadows make not only a wonderful sight but create important places for other species such as bats and birds to feed and nest in. The AONB contains a significant number of the UK's remaining upland hay meadows and as such it is an important area for this stunning habitat.
In May of 2012, the Forest of Bowland AONB joined forces with the Yorkshire Dales Millennium Trust (YDMT) to deliver a Hay Time hay meadow restoration project here in Bowland, funded with help from the Lancashire Environment Fund.
Working together with farmers in the AONB, each year the project harvests wildflower seed and 'green hay' from species-rich meadows and uses this to restore meadows which have lost some of their characteristic plants. The project also aims to increase public awareness, enjoyment and understanding of the hay meadows found in the area, improve public access to meadows, and survey meadows to record the variety and number of plant species they contain.  Read all about our Hay Time project work from 2012 to 2018 here.
---

Information coming soon:
Seed Collection & Propagation Yorkshire Dales Millennium Trust & Forest of Bowland AONB
Meadow Teas and Open Day
Contact
For further information about the project contact Sarah - email sarah.robinson@lancashire.gov.uk or Carol - email carol.edmondson@lancashire.gov.uk or Telephone on 01200 448000.
The project is being funded by the Forest of Bowland AONB and the