Wherever we go and whatever we do, we have an impact.  By making positive choices during your visit you can help to look after the Forest of Bowland, ensuring it is just as special on your next visit.
6 ways to help keep the Forest of Bowland special:
Enjoy car free activities
Walking, riding and cycling are great ways to explore the area without adding to the traffic and you'll find there are fantastic places to visit right on your doorstep! Use public transport if possible and if you are staying in overnight accommodation why not explore - there are some fantastic places to see right on your doorstep.  Follow this link to explore more ways to enjoy sustainable activities in the Forest of Bowland.
Stay local, eat local, buy local and see local
Treat yourself - stay for a few days or maybe longer.  Seek out and sample Bowland's delicious food and drink, produced locally in harmony with the landscape.  Visit farmers' markets, village stores, pubs and cafes and make a real difference to Bowland's communities.  Why not donate to the Champion Bowland - you'll see donation boxes hosted by many local businesses to help directly fund environmental projects in the AONB.
Reduce, Reuse, Recycle
In the Forest of Bowland we recycle!  You can help
us by refusing packaging and bags you don't need,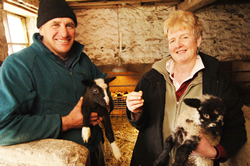 and using the recycling banks you'll find in most villages across the area.
Support businesses committed to sustainable tourism
Seek out tourism businesses with the Green Tourism accreditation; from accommodation providers to eateries, visitor attractions and activity providers. Support them in their commitment to sustainable tourism, look out for  the green leaf logo.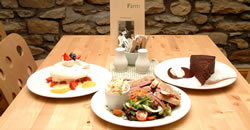 Switch off…and save energy
In the Forest of Bowland you can see the stars at night! Help us reduce energy use and CO2 emissions by switching off lights and standby buttons when you don't need them.  Help us reduce water consumption by using just the water you need.
Follow the Countryside Code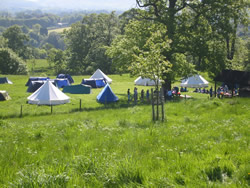 The countryside code reminds us all to protect,
respect and enjoy: look after plants and animals; take litter away; leave gates and property as you find them; keep dogs under close control; and consider other people
Enjoy the Forest of Bowland and help to keep it special and have a fantastic holiday!