Community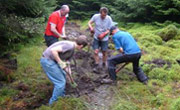 Partnership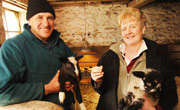 Landscape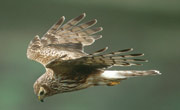 Partnership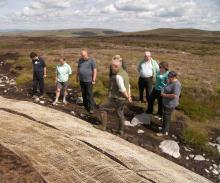 The National Association for AONBs and the Forest of Bowland, Arnside and Silverdale, North Pennines and the Solway Coast AONB Partnerships along with the Lake District and Yorkshire Dales National Parks, welcomed over 120 delegates for the NAAONB's 16th Annual Conference, held at Newton Rigg, Penrith on 8th to 10th July.
The theme for this year's conference was Sharing, Learning, Inspiring and as one of the hosts it was a great opportunity for Bowland to showcase some fantastic projects. The team ran two field trips -Bowland Moorland Safari – where delegates took an off-road journey across the moorland fells to view peatland restoration projects as well as trying out the Tramper and visiting a number of sustainable tourism projects.  The second trip – Superfast Bowland – gave delegates the opportunity to take a cycle trip with a difference through the secret lanes and meadows lying between the Forest of Bowland AONB and the Yorkshire Dales National Park on an electric bike.  They also met the community broadband group B4RN, and sustainable tourism businesses Dalesbridge and The Traddock, and finally visited biodiversity projects with YDMT, where partnership working is really making a difference.
For further information visit www.landscapesforlifeconference.org.uk/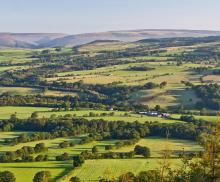 There have been seven new members since the beginning of the year, bringing the total to 104, of which 43% have set up in business since the Bowland Sustainable Tourism project began in 2006. Twelve members have ceased trading, mostly through retirement.
The company has helped support the AONB's 50th Anniversary year by raising over £4,000 through the sales of the 2014 Calendar and advertising in the new 50th Anniversary Discovery Guide.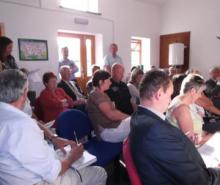 The recent rural funding newsletter reported that although no grant funds were available for 2014, that they hope to have funding available in early 2015. Therefore, if you have a project idea or you would like an informal discussion please get in touch by either completing an online project registration form  or by calling Karen Kerrigan on 01772 538797.
Read the full version of the July newsletter which includes details of their recent community consultation.
Landscape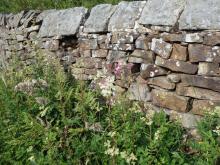 Residents of the Hodder Valley may have noticed orange-topped posts appearing at the roadside this Spring. These posts mark out where the verges are of particular importance for wildflowers and young birds, and so should be left uncut early in the year. Previously, these special verges were marked on the tarmac, but due to bad weather and resurfacing many of these were lost and the verge cutters were mistakenly cutting the flowers down. At the end of the year most of these special verges should be cut back and the cuttings removed. In Newton-in-Bowland the Friends of Bowland have adopted a stretch of special verge, and they will continue to ensure it is correctly managed so that the primroses, black knapweed, greater burnet and melancholy thistle that grow there can continue to flower and delight us all into the future.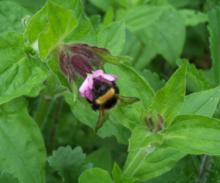 'Networks for Nectar' is helping to create a living network of nectar hubs for bees and other vital pollinating insects across the Forest of Bowland AONB.
Delivered by YDMT in partnership with the AONB, this 18-month project aims to restore and conserve a network of small patches of species-rich grasslands, such as field corners, road verges, churchyards, school grounds, orchards, village greens and farmland.
Networks for Nectar not only facilitates hands-on restoration of wildflower habitats, it also provides financial support and advice on how to manage and maintain the mini-meadows in the future.  The project is also hoping to bring some very special species of wildflower 'back from the brink' through careful propagation, including Greater butterfly orchid, currently only found at one site in Bowland, and Globeflower, which has also become very rare in the AONB.
If you would like to find out more information about Networks for Nectar please contact Sarah Robinson on 01200 448000 or email sarah.robinson@lancashire.gov.uk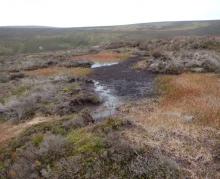 Throughout 2013, work has been ongoing to assess the current condition of the major moorland areas within the Forest of Bowland AONB area. This work has now concluded and the final report can be found here.  Working with farmers, land owners, colleagues from the Environment Agency, Lancashire County Council, United Utilities and Natural England, the work has looked at each of the fells in and around the Bowland Fells Site of Special Scientific Interest (SSSI). Site visits, aerial photographs and on-the-ground knowledge have been used to deduce what, if any, moorland restoration is needed on each fell, in order to ensure the ongoing nature conservation, carbon storage, water purification, recreation, upland farming and shooting value of the fells.
This information, together with outline costings and discussions with landowners, will enable Bowland and the rest of Lancashire to be included in a wider Pennine Peat Partnership bid for European funding under the LIFE programme which comes on stream this year. This funding would enable the AONB to manage a further programme of peatland restoration work. For further information contact sarah.robinson@lancashire.gov.uk