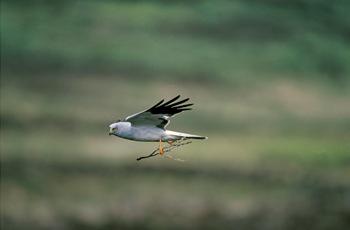 Trees are now fully in leaf and the bird  breeding season is in full swing. The best month to see the many moorland birds that typify the Forest of Bowland, including wheatears, ring ouzel and the rare and enigmatic hen harrier.  Listen and look out for oystercatchers, redshank, buzzards and red grouse.
Also look out for:
Swifts, swallows and house martins which can be seen chasing insects.
White carpets of Cotton Grass on the boggy fell plateaux.