There are several opportunities for volunteering in and around the Forest of Bowland and there are a number of organisations that will welcome you and, in some cases, offer training depending on your aims and plans. Which organisation you approach will depend on what you want to get out of volunteering and the level of commitment you wish to give. 
If you want to volunteer regularly and/or build a better CV for a paid job in the environmental sector then look at the section on Regular Volunteering
The Forest of Bowland AONB team sometimes has volunteering opportunities available, generally linked to specific projects. Take a look below to find out what is available at the moment or have a look at the opportunities with the Friends of Bowland group.
---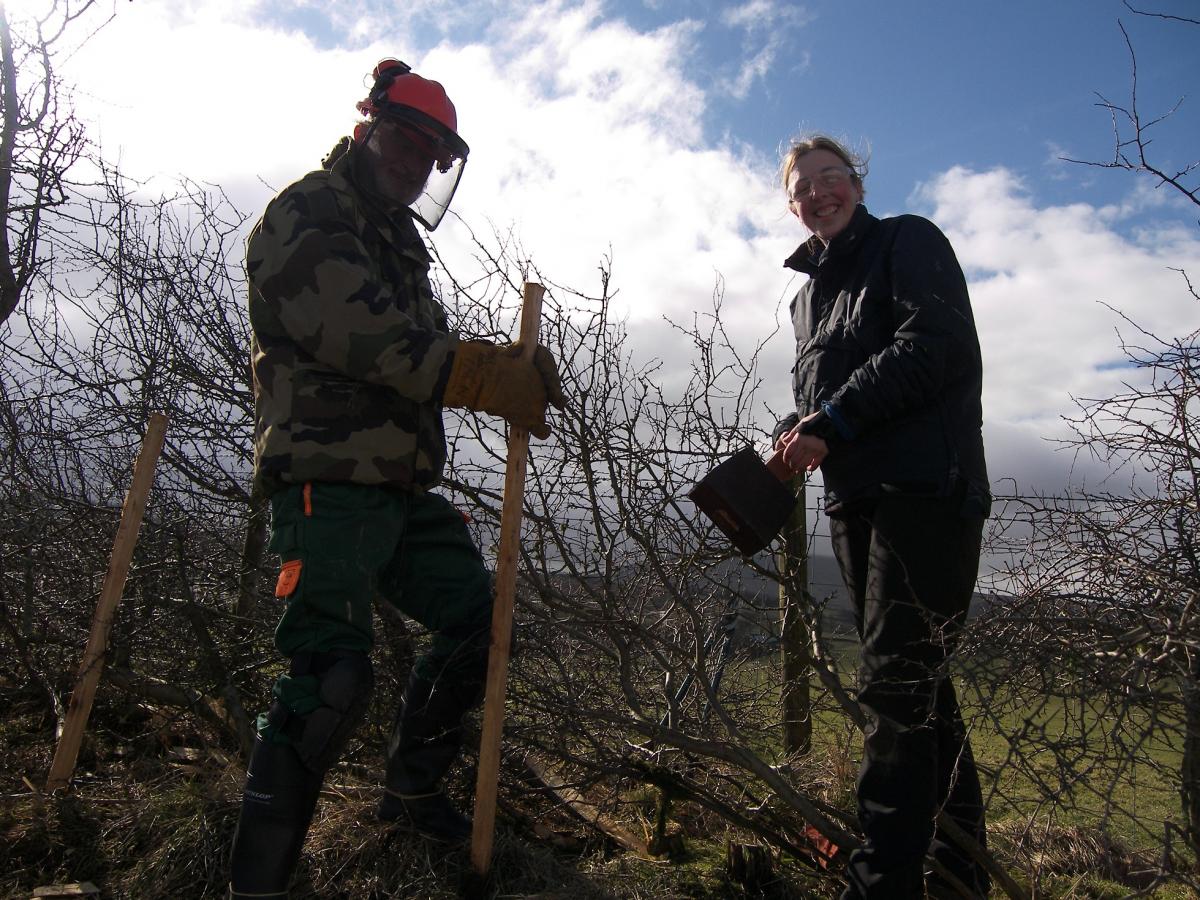 HEDGE LAYING (Fully booked. Reserve list available)
Thursday 7th November, 2019
Scorton, Wyre
Hedges criss-cross the Bowland landscape - and are looking particularly full of berries at the moment!  These natural larders need managing in order to keep them looking beautiful, and working well, long into the future. The traditional skill of hedge laying is an important management tool - and great fun too. Come along and learn from Geoff Whitley and Joe Craig, two experienced local trainers.
To book a place on any of the above courses, or to find out more information, contact Sandra Silk at the Forest of Bowland AONB office on 01200 448000 or email sandra.silk@lancahire.gov.uk
---
Pendle Hill needs you!
The new landscape partnership scheme needs volunteers to help with a range of practical conservation tasks, surveys of people and of wildlife, to act as walk leaders and event support staff, and to assist with archaeological and historic research. If you have time on your hands, like to get outdoors and to meet new people, then why not volunteer with us?
Please contact Jayne Ashe volunteer@pendle-hill-lp.co.uk
Initially we will look to run at least one volunteer day a month, and as the project develops more opportunities will arise. To see what kind of things the project is involved in visit and like our Facebook page: www.facebook.com/pendlehillproject
---
Promoted Route Monitors
We have a number of volunteer path monitors who help us out by walking our downloadable routes for us – usually twice a year in spring and autumn. If you would like to find out more, and perhaps take on a route, contact sarah.dornan@lancashire.gov.uk for more information.