---

Little Saplings - a bi-monthly (2nd and 4th Wednesday of the month) event for little ones.
The activities will be aimed to suit 6 months to 5 year olds. The sessions are 1.5 hours of outdoor free play, which are child led. Parents are encouraged to allow the children to discover their environment independently. There will be a small fire lit at most sessions, with something being cooked on the fire (marshmallows, popcorn etc.). Parents and carers need to bring children (and themselves) suitably dressed for the outdoors, mud and weather. With their own snacks and drinks necessary for the child. Any additional food and drinks can be purchased from the facilities on site. There are also toilets available at the car parks. No booking required at the moment. For further information, or if you have any questions please email: PendleHill@ernestcooktrust.org.uk
---
Free Family Nature Events
NATURALLY ARTY – 9th August
Come and be inspired by nature and join in with our art and craft activities in the great outdoors! Discover what natural colours are hidden in nature, create unusual sculptures, wild painting and leaf collages.
MINIBEAST MADNESS – 23rd August
Come and join in with our minibeast fun activities in the great outdoors! Discover what minibeasts live within our woodland and meadow, what they live and how they grow. Play minibeast games, minibeast theatre, crafts, trails and much more.
DEN BUILDING – 30th August
Come and join in with our fun activities in the great outdoors! Make mini insect dens with clay and natural material. Then complete your den building challenges to receive your equipment and tools. In the woodland build dens for humans, mammals and minibeasts. 
Activities aimed at 4 - 7 year olds (but older and younger siblings are welcome to attend). Children must be accompanied by a parent/carer. Please park in the car park and follow the signs to the woodland to meet us there. All toilets and food facilities are located in main car park.
Please come dressed appropriately, as we will be going outside to enjoy nature in all weathers! No need to book. For further information, or if you have any questions please email: PendleHill@ernestcooktrust.org.uk
---
Scheme Manager – Cathy Hopley
Community Engagement Officer – Jayne Ashe
Outdoor Learning Officer (funded by the Ernest Cook Trust) – Alison Cross
Business Support Officer – Sarah Brooks-Silcock
Farming and Wildlife Officer – Sarah Robinson
Countryside Access Officer – Sarah Dornan
AONB Sustainable Tourism Officer – Hetty Byrne
---

Pendle Summit
As part of our flagship project, contractors Conservefor have been very busy over the past 2 months carrying out restoration works on the well-used paths up and along the top of the hill.  This work is now finished, and re-seeding areas around the new paths has started in attempts to restore the erosion and vegetation.
Dry stone walling master craftsman Phil Dolphin has also been very busy building a dry stone wall shelter within the existing boundary wall on the hill and has lead a dry stone walling course for volunteers on another section of the same wall.
The Summit Stones are still in development by artist Henrietta Armstrong, and installation will take place later on this year. Please also look out for peat restoration which will begin in the autumn.
We would like to thank funders for this work Heritage Lottery Fund, RDPE Leader and the Lancashire Environment Fund.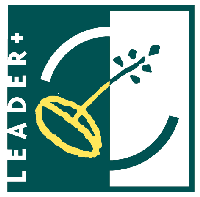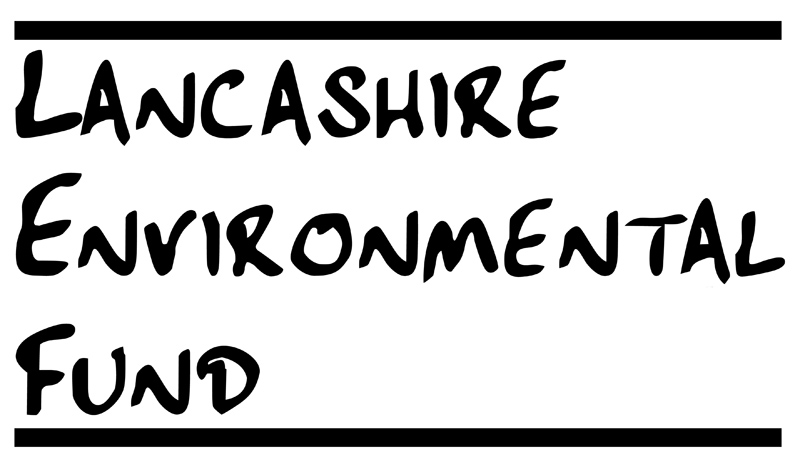 ---

The Hunt for Malkin Tower is over… for now anyway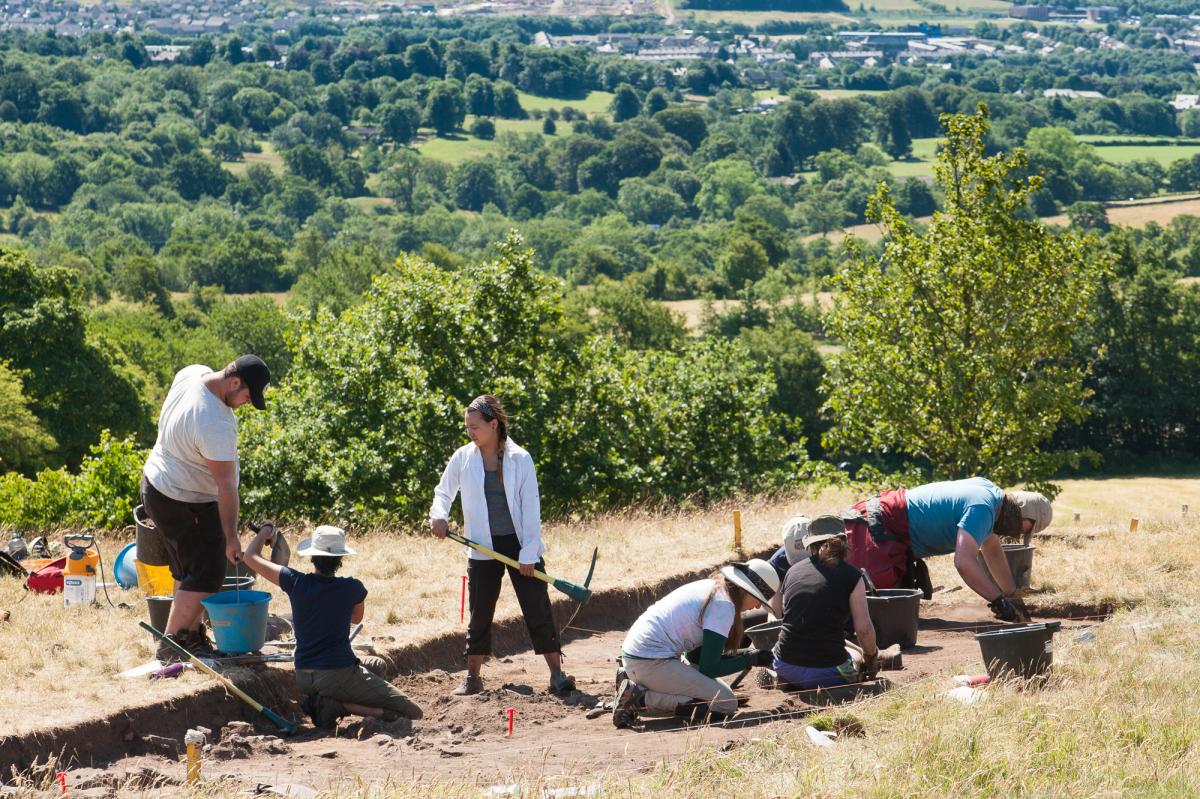 We were lucky enough to support an archaeological excavation over June and July. The following reporting piece has been written by Rick Peterson, senior lecturer in archaeology at UCLan:
'Excavations at Malkin Tower Farm, one of the possible sites of the 1612 witches' Sabbath described by Thomas Potts, have uncovered evidence of two 17th or 18th century buildings in the fields above the current farm. The archaeological project, which was led by Professor Charles Orser of Vanderbilt University in Nashville, brought together an international team of researchers, including students from the US, Canada, UCLan and local volunteers, to help understand the history of this part of Pendle Hill.
The site is one of several possible locations which local historian John Clayton and archaeologist Mike Woods have identified as being the place where the Pendle Witches were arrested in 1612. Geophysical Survey by Mike as part of a joint UCLan/PHLP internship last summer showed that there had been a complex of earlier buildings on the pasture to the north of the current Malkin Tower Farm. This summer's excavations have shown that one of these buildings was a timber-framed structure around 7 metres wide and 15 metres long which ran on an east-west alignment along the contours of the hill. This building was definitely demolished by the early 19th century. However, the part of the building excavated had very few finds, suggesting that this was not a building, or a part of a building, which anyone lived in.
Further north the team found much better evidence of inhabitation in the remains of a demolished stone building close to the enigmatic structure known as the Malkin Gable. Here the evidence for 17th century occupation was much better; large quantities of coarsely made domestic pottery were found. There was also evidence of a possible hearth and some foundation stones similar to the ones found in the south trench. Overall, the results from the excavation show that there was certainly a substantial settlement here at the time of the witches arrest and it is very likely that these are the buildings described by Thomas Potts as Malkin Tower.'
We would like to say a big thank you to the landowners at Malkin Tower Farm, Rachel and Andrew Turner (http://www.malkintowerfarm.co.uk/) who allowed the excavation to go ahead, all whilst still running a working farm and holiday cottage business!
This was just the start of our Community Archaeology project, and if you would like to stay informed with our other archaeology training events, research opportunities and activities please sign up to our mailing list here.
---

Volunteering Opportunities
Our volunteers have been busy over the past few months, dealing with the heat whilst starting some path work, removing tree guards and managing the invasive non-native Himalayan balsam. Volunteers have also been busy starting research for the Pendle Radicals project! We would like to say a huge thank you to those who have been out, whether it be with ourselves, the Ribble Rivers Trust (for the Pendle WINNS project) or Mid Pennine Arts (for the Pendle Radicals project).
We are happy to announce that we will soon be giving out our volunteer toolkits to all our volunteers. The toolkits include a volunteer registration form, agreement and all our policies – we require you to have a copy of this toolkit and sign a volunteer agreement if you want to volunteer with us on any task. We will be holding a session early October for you to come along and pick up your toolkit, or we will also have them with us on all task days.  
We also now have a varied range of volunteer roles:
Pendle Hill Volunteers

Meet at least twice a month – the first Sunday and third Wednesday
Get involved in outdoor, conservation based tasks such as woodland management, path repairs, boundary surveys etc.
No commitment – just come along to which ever tasks you want to get involved with and have fun!

Community archaeology

For volunteers who want to get involved with our archaeology work specifically
Get involved with archaeology research and activities on site
Will be made aware of different archaeological training events
Will also focus on engaging more of the local and surrounding communities in archaeology
Can get involved with an annual Archaeology Forum

People Enjoying Nature volunteers

People Enjoying Nature or PEN is an outreach project which offers supported activity sessions in the PHLP landscape to individuals who may be suffering from mental health issues and/or social isolation.
PEN volunteers will help deliver the activities and sessions, which are led by the Community Engagement Officer or external facilitators.
The PEN sessions, usually run on Thursday afternoons for about 3 hours, take place in three six week periods between March and October, and 4 standalone sessions between November and February.

Outdoor Learning Assistant

Responsible for assisting the outdoor learning officer in the delivery of environmental education programmes and activity in the Pendle Hill Landscape Partnership area.
Will also be expected to support the Outdoor Learning Officer in admin, resource creation and session promotion.
DBS check will be required to be carried out, free of charge.

Family Learning Assistant

Responsible for assisting the delivery of nature and heritage events and activities within the Pendle Hill LP area for adults, children and families.
Will also be expected to support the Outdoor Learning Officer in admin, resource creation and session promotion.

Promoted Route Volunteers

Will be available to monitor and carry out small scale maintenance tasks on specific routes
Training will be provided.
Promoted route volunteers will be expected to survey their route once every 6 months and report on any major issues to the Countryside Access Officer.
If you would like to talk to us in more details about one or more of the above roles please email volunteer@pendle-hill-lp.co.uk or give us a ring on 01200 420420.
---

Meet you at the top… Save the Date!
You are invited to the Pendle Hill Landscape Partnership's launch event! Save the date…. Saturday 6th October and more details will be confirmed nearer the time.
Meet you at the top is the theme, and we would like your help in putting together a reel of photos taken at the summit of the hill. We would love for you to upload your photos – past or present, summit selfies or group shots or favourite shots of our four legged friends!
Please read the terms and conditions and upload your photos here
If you have any old photos which aren't in electronic format that you would love to show us please email jayne.ashe@lancashire.gov.uk or call 01200 420420 to discuss further. 
---
Update April 2018: 
About the Scheme 
Thanks to money raised by National Lottery players, the Pendle Hill Landscape Partnership has secured £1.8million from the Heritage Lottery Fund (HLF) for its ambitious and exciting four year programme of heritage activity based on and around the iconic hill. The scheme aims to reconnect people with their heritage and the landscape of this special place.
The partnership is led by the Forest of Bowland Area of Outstanding Natural Beauty and the National Lottery grant award is the result of three years of consultation and development. Also on board with the scheme are local councils, farmers and landowners, arts and environment organisations, and community groups.
The chair of the partnership, Ralph Assheton, said "I am very excited that after all the hard work put in by the team and partners, that the National Lottery has confirmed this funding. Now the hard work really begins!"
Plans for year one of the scheme include
an archaeological excavation looking for evidence of the real Malkin Tower
upgrading of footpaths and creation of a walkers' seat and panorama on the summit of Pendle Hill
three artists in residence working alongside projects to explore the subjects and engage with more people
volunteers helping with conservation projects including tree planting and woodland management
20 day visits to the area for the innovative People Enjoying Nature (PEN) project
Volunteers researching and celebrating a number of Pendle Radical stories
Launch of a new website and visitor information
Sue Bowers, HLF Deputy Director of Operations, said: "Pendle Hill is famous for its eerie past and tales of the witch trials draw in many visitors every year. But there's a lot more to Pendle and thanks to National Lottery players this project is designed to open up, preserve and share other parts of the areas incredible heritage including the founding of the Quaker movement by George Fox. The benefits of this project are far reaching and will offer a range of apprenticeships and trainee positions for local people helping to reconnect them to their natural heritage."
The photo below shows members of the Board of the Pendle Hill landscape partnership celebrating news of their successful grant application. 
About the Heritage Lottery Fund
Thanks to National Lottery players, we invest money to help people across the UK explore, enjoy and protect the heritage they care about - from the archaeology under our feet to the historic parks and buildings we love, from precious memories and collections to rare wildlife. www.hlf.org.uk.  Follow us on Twitter, Facebook and Instagram and use #HLFsupported.
Further Information
You can keep up to date with all our news and events by visiting the project Facebook page, 'pendlehillproject' and also the exciting new Pendlefolk site which will be launched soon at www.pendlefolk.com
For background information about the Pendle Hill area and the projects that will be happening you can download the 'Landscape Conservation Action Plan' here or view it at
https://issuu.com/lancashire1/docs/pendle_hill_lcap_web
Coming Soon
The landscape partnership will soon be recruiting for a project team. Details will be made available on our Opportunities page where you can also sign up to join the Pendle Hill Volunteers group.
For more information contact the AONB Office on 01200 448000
In the meantime have a look at our development phase work