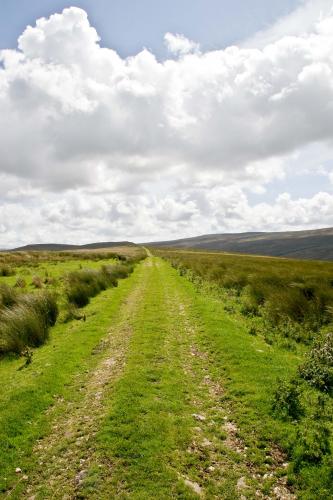 The new 51-mile long-distance walk  - The Lancashire Witches 400 Walk - starts in Barrowford and finishes at Lancaster Castle and commemorates the 400th anniversary of the hanging of the Lancashire Witches.
The walk has been developed as part of the Lancashire Witches 400 Project (LW400) an ambitious arts programme based on the believed route the 'witches' took from Pendle to Lancaster, with site-specific works along it. LW400 was created by Pete and Sue Flowers who run Green Close, a rural arts organisation based in the village of Melling. The LW400 programme ran throughout 2012, exploring the heritage of the Lancashire Witches and the 400th anniversary of their trial and subsequent execution. An extensive creative programme was undertaken which included commissioning Poet Laureate Carol Ann Duffy to write a special poem that has been broken down into fragments and sited along the new walking route.  Download a copy of the background information and history associated with the walking route.
Link to a list of accommodation providers and eateries along the route
Day 3 - Spring Wood to Waddington
Day 4 - Waddington to Slaidburn
Day 5 - Slaidburn to Higher Salter
Day 6 - Higher Salter to Claughton Quarries
Day 7 - Claughton Quarries to Lancaster
---
Other Publications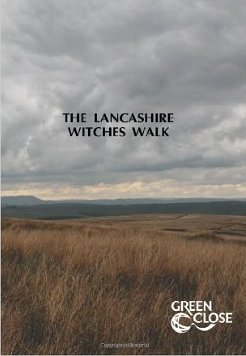 The Lancashire Witches Walk by Green Close.  The book contains history, art, poetry, maps and much more, created to commemorate the history of those who became know as The Lancashire Witches.  Developed as part of the Lancashire Witches 400 project by Green Close.
All proceeds from the sale of the book will go towards the maintenance and development of the route.
The book is available from Amazon priced £6.99
---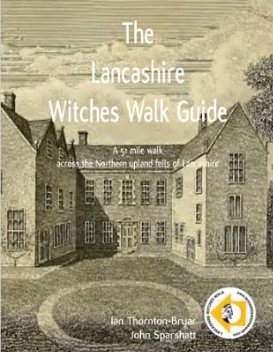 'The Lancashire Witches Walk Guide' by Ian Thornton-Bryar & John Sparshatt. The book includes a short summary of the relevant history, detailed directions and abstracts of all the relevant 1:25,000 OS maps, plenty of photographs and some useful advice on the 51 mile walking the route.
It is available from several shops in the area usually priced at £6.00.