Bowland Scrapbook Re-printed!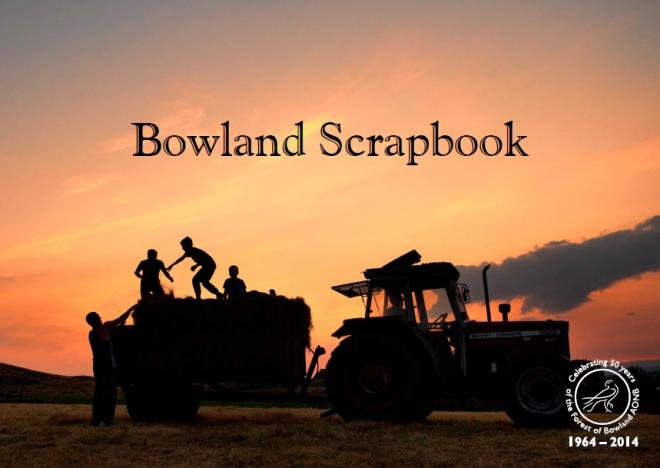 The Bowland Scrapbook was published in November 2014 and was so popular, it sold out in a month!  However,  you can view the book here via Joomag and we've now printed some more!
The Scrapbook contains some fantastic stories and old photographs, all generously contributed by members of the public as part of our 50th Anniversary year celebrations.
The Bowland Scrapbook is featured at the Museum of Lancashire in Preston, as part of the Forest of Bowland Anniversary exhibition (until 26th July), and the publication is available to purchase at their shop. The Scrapbook is also on sale again around Bowland and you can pick up your copy for just £5 from the following outlets:
Slaidburn stores and post office
Puddleducks, Dunsop Bridge
Brabins shop & gallery, Chipping
Bashall Barn, nr Clitheroe
Platform Gallery and Tourist Information, Clitheroe
Scorton Post Office
Settle Tourist Information
Please let us know if you have a business locally and would like to stock it too?
All proceeds from sales go to Champion Bowland to support projects which improve our outstanding landscape.
The Scrapbook project is continuing to collect stories from the last fifty years. The volunteers involved have all been trained by the North West Sound Archive in Clitheroe and are beginning to record interviews with people identified over the summer. These include farmers, cheese makers, publicans and land owners. The recordings will be deposited with the NWSA and snippets will be made available on our History Pin website along with many of the photos we are uploading: please take a look!
About Bowland Scrapbook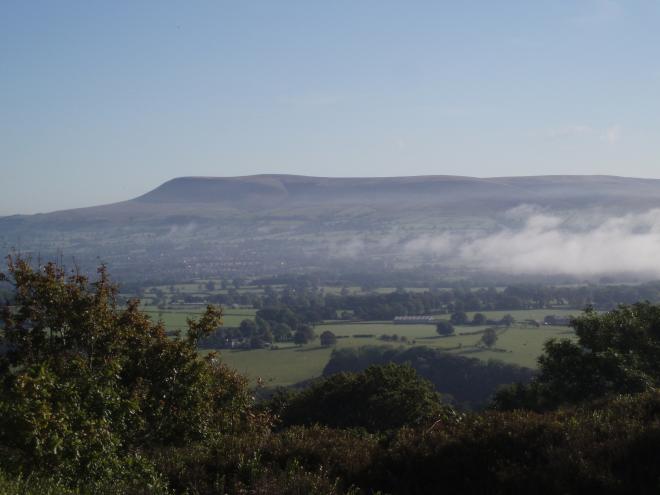 Champion Bowland was awarded a £10,000 grant from Heritage Lottery Fund to run a special project to help celebrate the AONB's 50th Anniversary.
Bowland Scrapbook collected stories, photos and memorabilia from residents and visitors in the area, focussing on four themes around rural life in Bowland since 1964:
Village life
Key events
Farming life
Walking & cycling
Keep up to date with 'Bowland Scrapbook' activity on our facebook page www.facebook.com/bowlandscrapbook and view our developing archive on our History Pin channel
Please get in touch via the AONB Office 01200 448000 or by emailing bowlandscrapbook@gmail.com