Species Recovery
The Forest of Bowland is the home to some of the UK's rare and threatened plant species. Several plant species recovery projects are being developed as part of the AONB's Biodiversity Working Group's annual delivery plan. Many thanks go to the Lancashire Botany Group for their ongoing work in monitoring the sites where these species are found, and without whom these projects would not be possible.
Greater Butterfly Orchid (Platanthera chlorantha)
A beautiful greeny-white orchid of unimproved pasture, the Greater Butterfly Orchid is now only found at one known location within the AONB. The population seems to be stable, but with less than 20 plants flowering each year, it is a species we are keen to help if possible. Annual monitoring has shown that the plants are being damaged by deer browsing. In 2013, none of the flower spikes counted in June were found a month later. In the summer of 2014 11 flower spikes were protected by guards which were then removed later in the summer when the seed heads were ripe.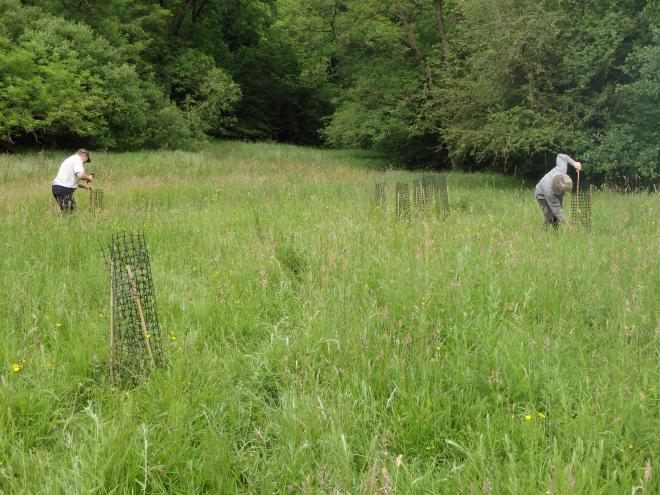 It is hoped that this will encourage natural regeneration on site from seed. Four of the seed heads were collected, along with samples of soil from the site, and these have been sent to a specialist nursery with the hope of some seedlings being propagated. This process will be repeated during the summer of 2015.
---
Globeflower (Trollius europaeus)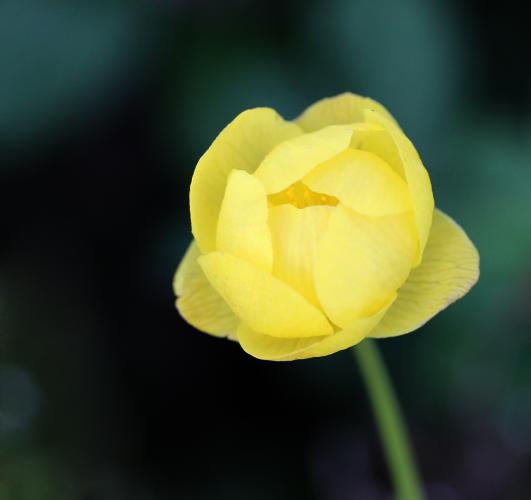 Once abundant in Bowland, the Globeflower is found at just a few sites within the AONB, a spectacular species of limey damp patches within grasslands. In 2014, seed was collected from the site where it is most abundant, and is currently being propagated. The seedlings will be planted out later in 2015 at pre-selected receptor sites where we hope the correct conditions are now in place.
---
Juniper (Juniperus communis)
A native moorland shrub loved by gin fans everywhere, Juniper in Bowland is restricted to just a few sites in the northern fells on the AONB. Just three colonies are known to be producing seed, but none of these appear to producing new seedlings, so the existing populations are aging. Our plan is to survey these sites, collect some ripe seed to see if we can propagate new plants and also look at improving conditions to encourage seedling establishment at each of the sites.
---
Contact
If you would like any further information, or you would like to help us with any of these projects, in particular by growing seedlings to be planted out, please contact the AONB office on 01200 448000 or email sarah.robinson@lancashire.gov.uk