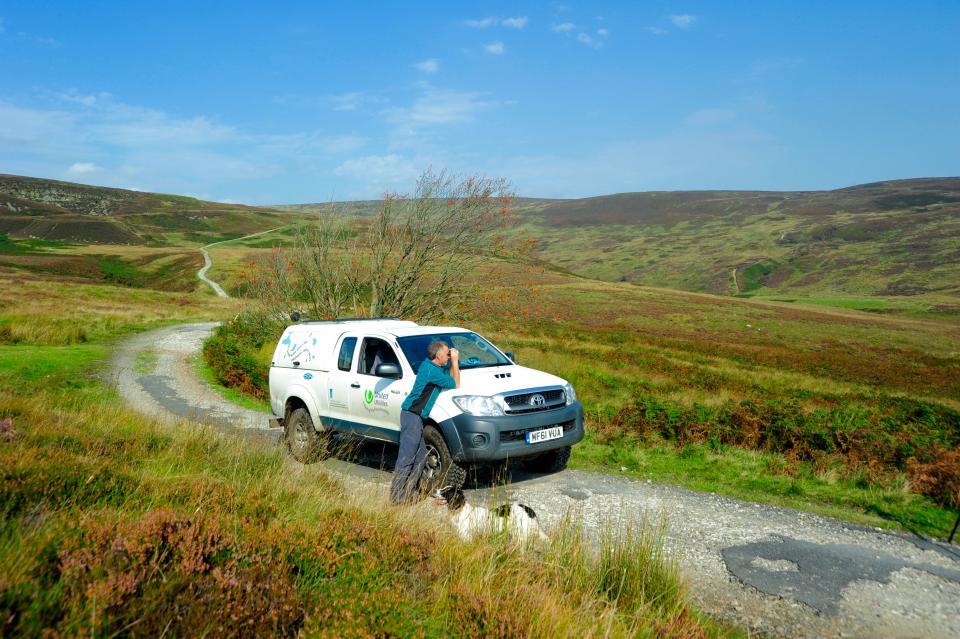 Feature by Mark Sutcliffe - interview with David Oyston
Age: 57
Occupation: Catchment Controller with United Utilities
Lives in: Twiston
David has worked in countryside management for his entire career and when he's not working in the Forest, he can usually be found wandering across the moors with his dog or fishing the River Hodder
How long have you lived/worked In the Forest of Bowland?
Since 1992, so 25 years.
What are your main responsibilities/duties?
Management of United Utilities catchment land in order to protect and enhance the raw water resource is the top priority, but much of the work involves looking after our public access infrastructure such as trails, car parks, gates and stiles. Another important responsibility is maintaining and enhancing the quality of the landscape features around our reservoirs and catchment land, including maintaining dry stone walls and woodland fences.
What does a typical day look like?
Every day is very different but most will involve the checking of sites, clearing litter and doing minor maintenance jobs like adjusting gates, liaising with our farm and shoot tenants over planned events, and dealing with the inevitable list of e-mails. Many days will also include involvement in larger projects with contractors; from replacement of moorland boundary fences to track repairs and gate replacements.
How does the job change through the seasons?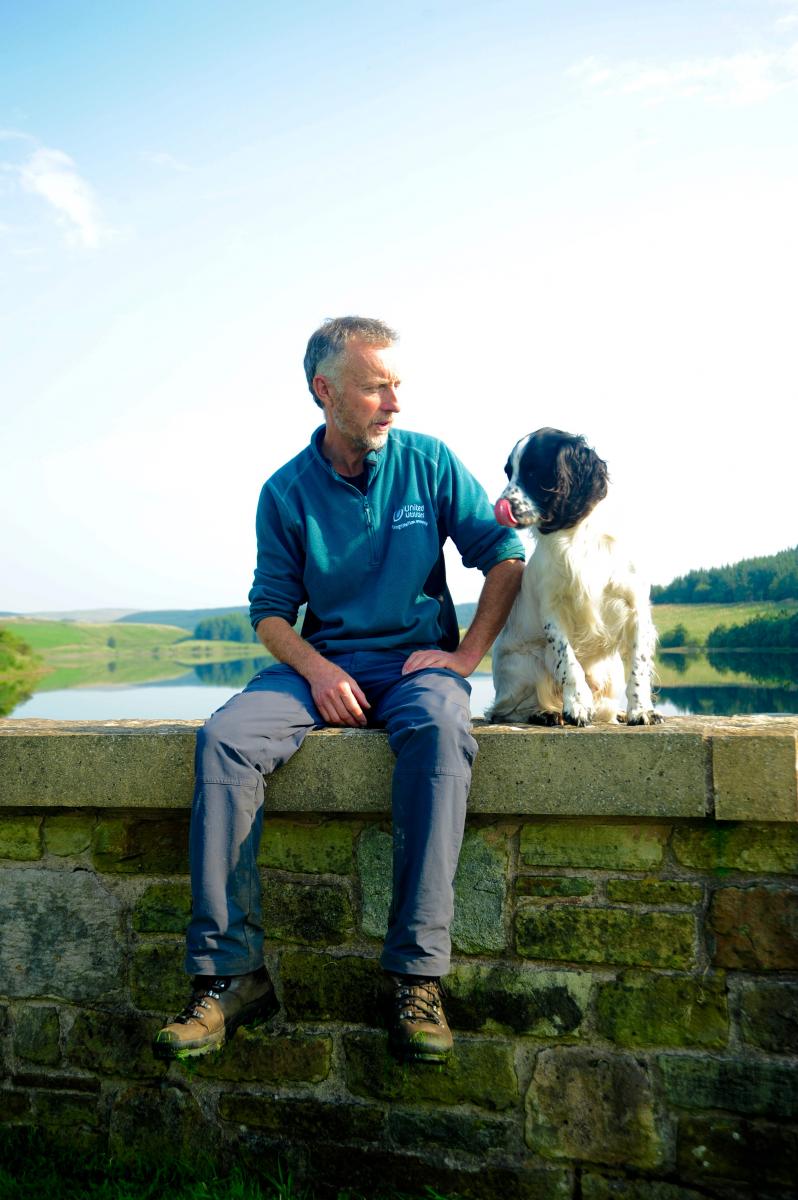 Springtime is often the busiest for visitor management activities and this is when we usually experience an upsurge in litter and fly tipping. The summer months are always busy and once the bird nesting season has pretty much finished in August, we are able to get on and do project work on the moors.
Autumn is usually a busy time for project work and repairs after the main visitor season, although at least we can cut back on the amount of grass cutting and vegetation clearance we have to do.
Winter is the time when livestock do their best to find their way into our tree plantations, so a lot of time can be spent chasing sheep and repairing fences and boundary walls! Generally visitor numbers have quietened right down and we don't need to do as much litter picking, although there are often more maintenance issues caused by weather events such as flooding and hard frosts which tend to bring the dry stone walls tumbling down.
What are the people who live in Bowland like? Is there a distinct sense of identity?
The people of Bowland are one of the main reasons that this is such a good area to work in. There's a lot of pride in the area and most people seem to get along pretty well. I think individual areas within the forest also have a strong sense of their own identity.
What makes Bowland different from the Ribble Valley or the Dales?
The large traditional estates have remained largely intact throughout the core of Bowland and this is reflected in the quality of the landscape.
What is your favourite walk?
A mooch around Stocks Reservoir takes some beating.