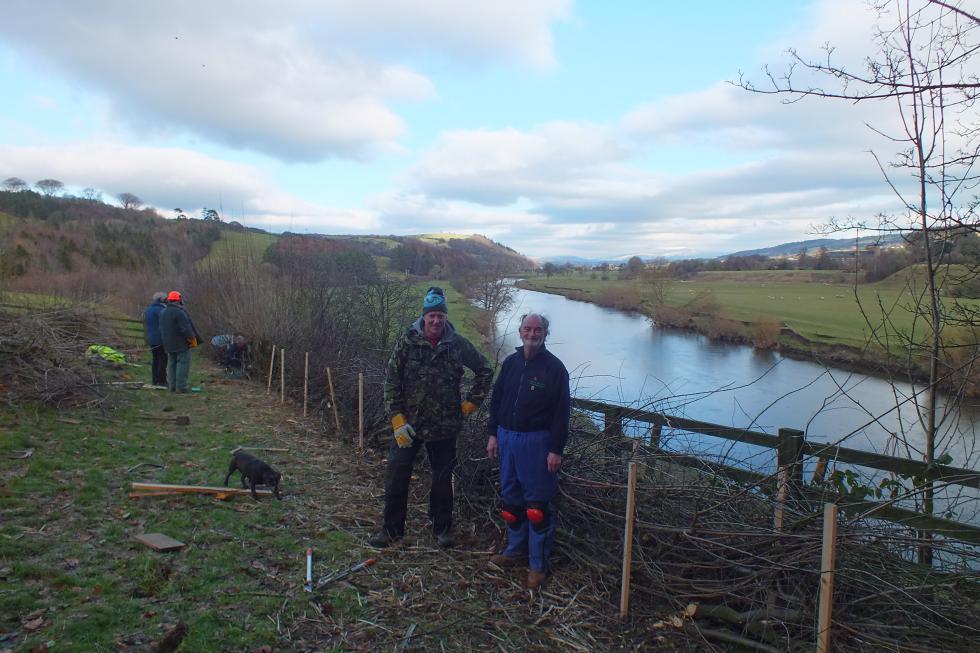 There are several opportunities for volunteering in and around the Forest of Bowland and there are a number of organisations that will welcome you and, in some cases, offer training depending on your aims and plans. Which organisation you approach will depend on what you want to get out of volunteering and the level of commitment you wish to give. 
If you want to volunteer regularly and/or build a better CV for a paid job in the environmental sector then look at the section on Regular Volunteering
The Forest of Bowland AONB team sometimes has volunteering opportunities available, generally linked to specific projects. Take a look below to find out what is available at the moment or have a look at the opportunities with the newly formed Friends of Bowland group.
---
Winter Hedge Laying Workshops - February 2017
Hedges are a key feature in the Forest of Bowland landscape. As well as acting as stock boundaries and providing shelter they also make great habitats – and larders - for wildlife.  Laying hedges to keep them healthy and stock-proof is a real skill so, if you'd like to have a go yourself, don't miss our latest training opportunities:
Wednesday 8th March and Thursday 9th March, Rimington
Each day will run from 9.30am until approximately 4pm and all tools and instruction will be provided.  You will need to wear old, outdoor clothes, strong footwear and tough gloves and bring a hot drink and packed lunch.
Places need to be booked in advance by contacting the AONB office on 01200 448000 or by emailing sandra.silk@lancashire.gov.uk
---
Gisburn Forest Trail Building
If you would like to join them please email John Swift jon.swift@pmba.org.uk
The volunteers generally meet 2nd Sunday of the month at 10am.
For up to date information about trail building visit their Facebook page.