There's lots going on in the Forest of Bowland AONB, and with our new Landscape Partnership for Pendle Hill there is even more to be done to enhance and conserve our special landscape.
On this page we will post opportunities to get involved. This may be as a volunteer, an employee or placement, or as a contractor.
Latest Opportunity (added 05/06/17):
Pendle Hill – an invitation to artists and designers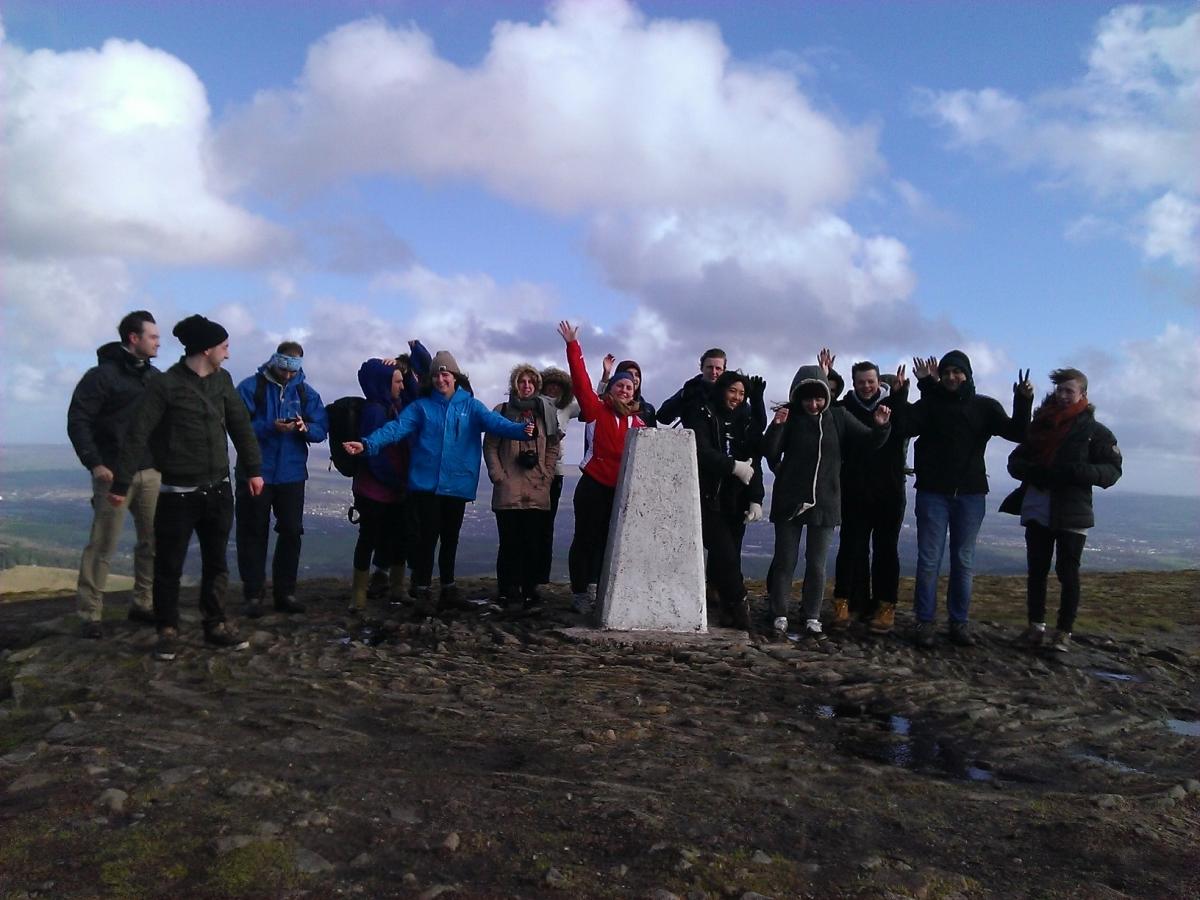 Pendle Hill landscape partnership is a developing programme of activity supported by Heritage Lottery Funding  which aims to re-connect people to this iconic Lancashire landscape, and with its heritage and wildlife.
As part of our planned work in 2018 we are aiming to carry out some restoration works on the summit of Pendle, and within this we want to create an attractive and uniquely crafted 'panorama' at the trig point, in order to point out places of interest and inspiration.
The brief sets out our requirements, as dictated by our funders, so please take a look and consider submitting a quotation for the work –
by Monday 19th June 2017
Please contact cathy.hopley@lancashire.gov with any questions or for further information on 01200 448000 or 07891 537835

---
Come and Count Bowland's Bumblebees!
The bumblebee monitoring project in the Forest of Bowland hay meadows is taking place again in 2017, and once again we need volunteers to make the project possible.
If you would like to volunteer to monitor bumblebees with us this year, a 'Meadow Links' Bumblebee monitoring training session has been organised for Friday 09 June, 2017, at Gisburn Forest Hub. We welcome all our previous volunteers and anyone else interested in helping us record bumblebees at different meadows sites across the Forest of Bowland area.  The training session will provide an introduction to the ecology and life cycle of the bumblebee, and highlight the different species you may encounter within the Forest of Bowland. The session will also include how to undertake the Bumblebee Conservation Trust Beewalk survey.
Trainees then take on a particular site to monitor once a week for around six weeks over the summer. You can be involved every week on one particular site (or less often), or you can team up and visit several sites.
If you would like to take part in the training, or find out more, please contact Sarah Robinson on 01200 448000 or email sarah.robinson@lancashire.gov.uk
---
Pendle Hill needs you!
The new landscape partnership scheme needs volunteers to help with a range of practical conservation tasks, surveys of people and of wildlife, to act as walk leaders and event support staff, and to assist with archaeological and historic research. If you have time on your hands, like to get outdoors and to meet new people, then why not volunteer with us?
Please complete the on line form to register your interest in volunteering.
Initially we will look to run at least one volunteer day a month, and as the project develops more opportunities will arise. To see what kind of things the project is involved in visit and like our Facebook page: www.facebook.com/pendlehillproject
---
Volunteering & Training Opportunities