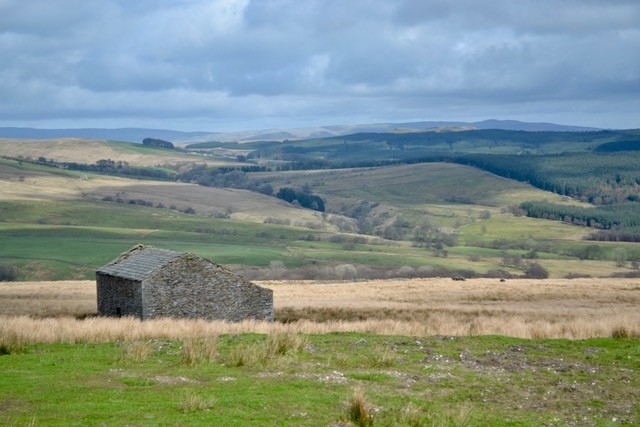 Launched on 7th May, the Bowland Explorer will run on Sundays and Bank Holiday Mondays throughout the summer, until 24th September.  The 16-seater service will connect with Bentham Line rail services from Leeds and Morecambe at Bentham Station and with Clitheroe Line services from Manchester, Bolton and Blackburn at Clitheroe station.
The Explorer's Bowland route will take it on two return journeys between Bentham and Clitheroe and one return journey to Gisburn Forest Hub, which makes it great for everything from Sunday lunch in a pub or café, to al fresco picnics and forest rambles.
Full timetable and fare details can be found here - please note that the timetable has two pages!
If you have used the service already, it would be great to hear what you think. Please do complete our short survey form here if you can.
---
Events
Events accessible using the Bowland Explorer service are planned for the second Sundays of June and September (details below). Two further events for July and August will be added soon.
Booking is essential for all four events and places can be reserved by contacting the AONB office on 01200 448000 or by emailing sandra.silk@lancashire.gov.uk
Unfortunately, seats on the Bowland Explorer service cannot be guaranteed and some events may not be accessible in both directions of bus travel.
Sunday 11th June, Gisburn Forest Hub, 1:00pm – 2:00pm
Once Upon a Time…..
Spend a very special hour with storyteller, Sue Allonby, when we'll wander through the woods and gather for fantastic tales which will be sure to delight.  A great event for families with children of four years and over. Adults come free! £2 per child.
Sunday 13th August, School Lane Car Park (Gisburn Forest & Stocks), 11:00am – approx 4:00pm
Stocks Circular Walk
Join us on a walk around Lancashire's largest reservoir. Guided by David Oyston, United Utilities Catchment Controller, we'll explore the history, wildlife and landscape of this fascinating and beautiful area.  Constructed during the early part of the nineteenth century, the reservoir was built on the site of the village of Stocks in Bowland, in Dalehead, and there are still clues to remind us of this once busy farming community.
Sunday 10th September, Gisburn Forest Hub, 11:00 - 11:45am or 12:15 - 1:00pm
Bowland in Miniature
Take inspiration from this fantastic forest and paint your very own Bowland picture on a tiny glass tile, with artist Karen Redmayne. Karen will then fire them back at her studio in Barrowford and we'll arrange the best way for you to collect your masterpiece! Suitable for adults and accompanied children four years and over. £2.50 per person.
---
Walking Routes
The walks listed below link with the Bowland Explorer route and can be downloaded from http://www.forestofbowland.com/walking_routes
If intending to use the Bowland Explorer service, please check the timetable and make sure you have enough time to complete the walk. Unfortunately, seats on the Bowland Explorer service cannot be guaranteed.
Please note that not all routes are accessible in both directions of bus travel. 
Gisburn Forest Tramper Trail, Approx 1.3 miles
Stocks Reservoir Circular, Approx 8 miles
Linking the Meadows: Gisburn Forest & Black House Circular, Approx 3.5 miles
Bell Sykes Hay Meadow Walk, Approx 2 miles
Newton – Dunsop Circular, Approx 8 miles
The new service is a partnership project between the Leeds-Morecambe Community Rail Partnership, the Dales and Bowland Community Interest Company and the Forest of Bowland AONB and has been made possible thanks to Arriva Rail North Limited's Seed-Corn Fund.