Welcome!  You'll be on the look out for the Discover Bowland Itineraries business offer codes.  You'll find all the inforamtion you need below including the codes to quote and the business contact details.  The offers will run throughout 2018, but please contact the individual businesses for their own terms and conditions.
Click the images for the pdf of the itineraries!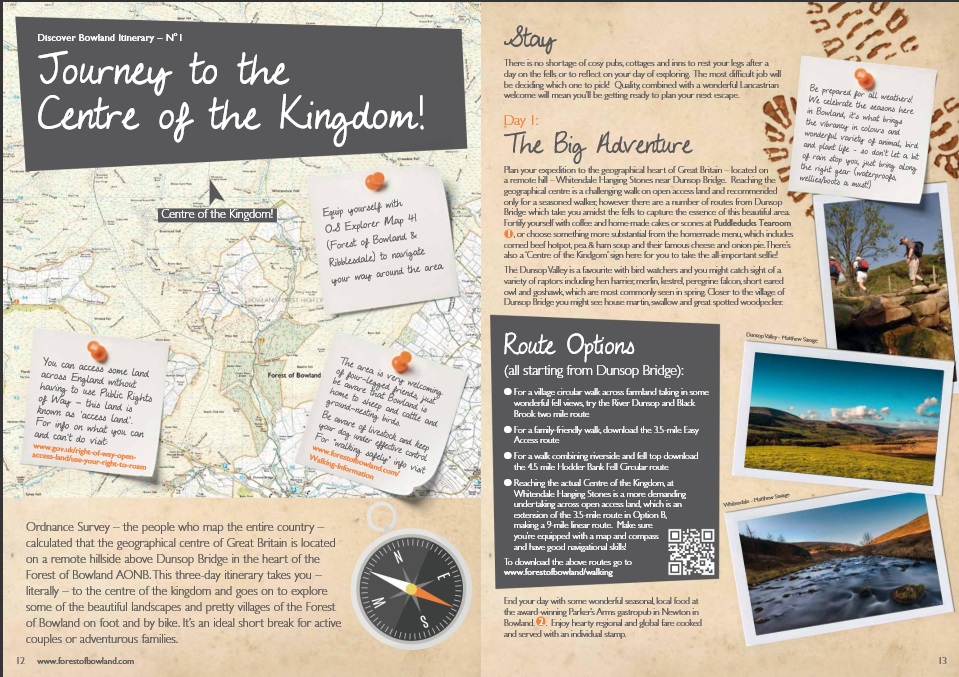 Codes
Itinerary 1 - Journey to the Centre of the Kingdom - CODE: KINGDOM18
Itinerary 2 - Gisburn Forest and Stocks Adventure - CODE: STOCKS18
Itinerary 3 - Field, Farm & Fork - coming soon!
Itinerary 4 - Hidden Bowland Dales - coming soon!
Itinerary 5 - Secrets of Pendle Hill - coming soon!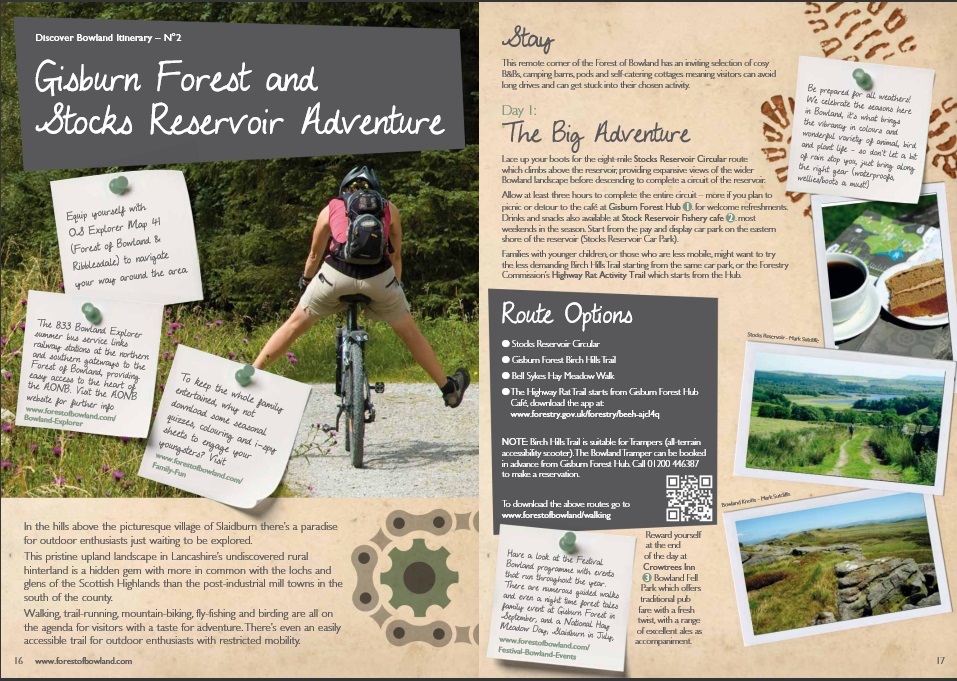 Business Contact Details
Itinerary 1 - Journey to the Centre of the Kingdom - CODE: KINGDOM18:
Itinerary 2 - Gisburn Forest and Stocks Adventure - CODE: STOCKS18