Whether you live here, or you're visiting on holiday, the Forest of Bowland is a year round discovery for all ages.
Get your wellies on for a fun filled family day out!  
Many of Bowland's local shows pride themselves on being traditional agricultural and horticultural shows, and are a great opportunity to enjoy a slice of rural life in the local community – making the perfect family date out.  The annual Bikes and Barrows Festival in Scorton and Scarecrow Festival in Wray in early May are also not to be missed! If music is family favourite then head to Cloudspotting Music Festival held at Gisburn Forest – a fantastic, small family festival.
Why not visit our traditional steam fairs – in Chipping, 2nd bank holiday in May and Slaidburn, 8-9thJune.  The Slaidburn Steam Rally is an annual event held at the Hark to Bounty, Slaidburn with several steam engines, the original bounty bus, many vintage vehicles with cars, tractors and more. There are also stalls selling local goods and demonstrating traditional crafts. 
For food lovers be sure to visit Clitheroe 10th August for the annual food festival - expect quality Lancashire produce, inspirational chefs, exciting culinary activities for all the family and great music from the area.
Shows, Festivals and Fairs
Bentham Show                                              www.nwshows.co.uk
Bikes & Barrows Festival                                http://scortonvillage.com/bikes-barrows-festival
Chipping Show                                              www.chippingshow.co.uk
Chipping Steam Fair                                       www.chippingsteamfair.com 
Clitheroe Food Festival                                  http://clitheroefoodfestival.com 
Cloudspotting Music Festival                          www.cloudspotting-festival.co.uk
Goosnargh and Longridge Show                     www.glashow.org.uk
Garstang Show                                             www.garstangshow.org 
Hodder Valley Show                                      www.hoddervalleyshow.co.uk
Slaidburn Steam Fair                                      www.slaidburnsteam.co.uk/
Wray Scarecrow Festival                               http://www.wrayvillage.co.uk/
Family Adventures
Have a look at our easy access trails which are suitable for people with wheelchairs, pushchairs, limited mobility, or simply for those whose legs aren't as young as they used to be. All the family can now experience the unspoiled beauty of the area along trails with fantastic views, wildlife rich hedgerows and through tranquil woodlands and parklands. 
Visit:  www.forestofbowland.com/tramper-trails
Or why not visit one of area's sculpture & nature trails:
Pendle Sculpture Trail, Aitken Wood, Barley - four artists have created sculptures that centre on the famous trial of the Pendle Witches to mark the 400th anniversary, through a woodland trail in Aitken Wood. Look out for some new sculptures in 2019! 
www.visitpendle.com/things-to-do/pendle-sculpture-trail-p841900
Beacon Fell Country Park – spectacular panoramic views across Bowland. A great day out with car parking, picnic areas and a cafe. Beacon Fell provides the ideal day out for all the family with plenty of walks, a sculpture trail and lots of year-round events. www.lancashire.gov.uk/leisure-and-culture/country-parks-and-nature-reserves/beacon-fell-country-park
Ribble Valley Sculpture Trail, Clitheroe - includes over 20 permanent works of art. The trail is through Brungerley Park and Cross Hill Quarry, a local nature reserve managed by the Lancashire Wildlife Trust, only a mile from Clitheroe town centre. www.ribblevalley.gov.uk/info/200304/parks_and_open_spaces/995/ribble_valley_sculpture_trail
Villages, playgrounds & picnicking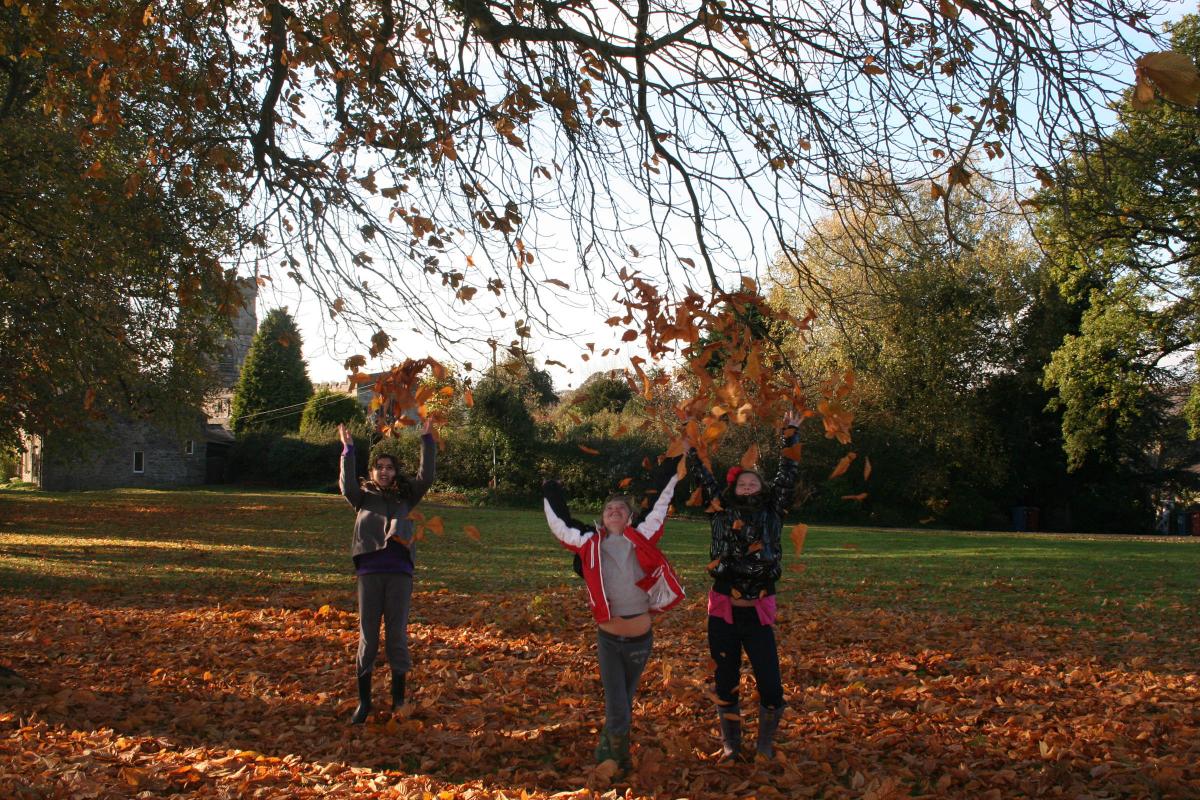 There are some lovely, picturesque villages in Bowland all waiting to be discovered. The also have good facilities including parking, toilets, playgrounds, charming picnic spots and sometimes a tearoom or a village green to feed the ducks. Here are just a few ideas of villages to visit: Barley, Bolton by Bowland, Chipping, Clapham, Dunsop Bridge, Sabden, Scorton, Slaidburn, Waddington and Wray.
We also have some fantastic 'I Spy' quizzes for your youngsters if you're visiting the villages of Downham, Hurst Green, Slaidburn or Wray – a great way to explore and find out more!
Follow this link to download them: www.forestofbowland.com/Family-Fun#activities
Gisburn Forest Hub is a great destination for families wanting to do some off-road cycling, walking or wild-life watching at Stock's Reservoir.  There's a café, bike hire and playground on-site and several family-themed activities throughout the year.
Museums aren't just for rainy days - Clitheroe and Lancaster both have great museums and castles! With loads to discover, and they're a brilliant way to find out about people, places and past times.  Take a look at www.lancashire.gov.uk/museums to find out what's happening.  Or visit the Pendle Heritage Centre, Barrowford which has a museum focusing on life in the 1600s, the Pendle Witches, George Fox and the Quakers. http://www.pendleheritage.co.uk/