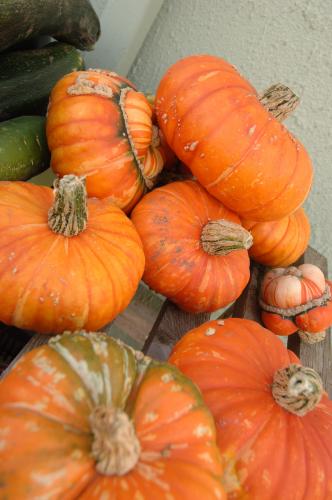 Part of the enjoyment of eating local food is its freshness, and eating food in season is the best way to really taste the difference. Eating seasonal food also brings you natural variety and food at its nutritional peak. Wild food is here too - look out for bilberries on the moors, and damsons, sloes and elderflowers in the hedgerow.
So, what's in season?
Winter Local pheasant, hare, baked ham, sausages and winter vegetables such as Brussels sprouts, leeks, onions and parsnips.
Spring The first spring eggs, chicken, early herbs, purple sprouting broccoli, cauliflowers, salad leaves and cabbages.
Summer River trout, fresh lamb, lettuces, spring onions, new potatoes, herbs bilberries, damsons and soft fruit.
Autumn Grouse, apples, tomatoes, pumpkins, plums, blackberries, sloes and wild mushrooms.
Bowland lamb, pork and beef are now available all year round.