Partnership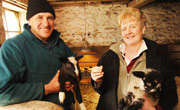 Landscape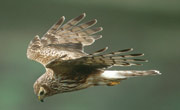 Community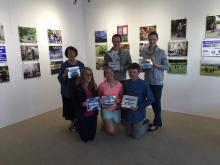 Champion Bowland have been busy updating their website as well as setting up a facility so that people can donate to the charity via a text service, (text CBOW15 followed by the amount you want to text, e.g. CBOW15 £5, to 70070). They are also currently setting up a system to enable people to make donations to Champion Bowland on-line, which will also incorporate the facility to use Gift Aid - watch this space!
The Bowland Scrapbook, part of our Golden Anniversary activity last year, has been reprinted by Champion Bowland and copies are available for a £5 donation from various outlets in the AONB, we will be promoting this more in the run-up to Christmas as it makes an ideal gift! See where you can get hold of copies at: http://www.championbowland.org.uk/index.php/bowland-scrapbook  
Champion Bowland has awarded four new grants since the Spring:
Bowland Forest High parish council were given £500 towards a shelter to be built on Dunsop Bridge village green, this will commemorate the Queen's Jubilee and provide a handy shelter for walkers, picnickers and bus users.
Friends of Bentham Station were awarded £750 towards their 'Day in the Life' photography project on 29th July –which recorded life in the town as seen through the eyes of its residents and visitors. The resulting photos will be used to create a new mural at the station and a travelling exhibition.
Friends of Beacon Fell country park, were given £630 to pay for two volunteers to attend a 'learn to scythe' course, and to purchase their own scythes and rakes in order that they can develop and manage a small wildflower meadow at Beacon Fell, where they will educate and inspire visitors about our wonderful wildflower resource.
The 'Church Goes Wild' project run at St Johns, Hurst Green was given £175.00 to purchase a moth trap and ID guides to enable them to run moth trapping events.
Champion Bowland is keen to support other small scale projects in the AONB which benefit the environment, local communities and visitors. So if you need up to £750 to get your project off the ground contact admin@championbowland.org.uk
For further information visit www.championbowland.org.uk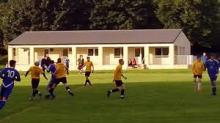 The 2015 Sustainable Development Fund was allocated by one panel meeting this year as we had a good level of interest from applicants. The £17000 available was mostly allocated and the remainder is earmarked for a project still in development. Successful projects awarded grants were as follows:
Bolton by Bowland village hall received a grant of £4408 to carry out insulation works to improve energy efficiency. This is part of a hall refurbishment project which will make the hall more attractive and cost-efficient to run, and so will generate more income to resource the hall into the future.
Burton in Lonsdale sports pavilion was given £2000 for a renewable energy heat sink as part of a new-build scheme. The committee are currently fundraising to purchase solar thermal and PV equipment to heat the building, and the heat sinks will enable them to store and re-use the excess heat generated.
Ribble Rivers Trust are organising two training courses in 'Pinpointing Diffuse Water Pollution' this autumn. They were awarded £2000 to support 5 Bowland-based farm advisors to attend the course free of charge. This is part of the Ribble Rivers Trust drive to improve river water quality as part of their new Catchment Management Plan.
The Deer Initiative received a grant of £3450 towards deer survey work, to assess the numbers and impact of deer in the AONB. They will also raise awareness of the need for deer management in Bowland via public meetings, school talks, food fairs and workshops for volunteers.
For further information contact cathy.hopley@lancashire.gov.uk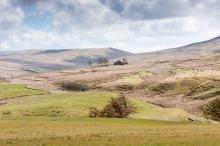 As part of the Undergrounding for Visual Amenity (UVA) programme, Electricity North West (ENWL) has continued to work with the Forest of Bowland AONB to identify visually intrusive sections of overhead lines for undergrounding.
Since April 2015, two undergrounding schemes have completed with poles and lines now down at Deep Clough to Winder in Littledale and Laund Wood to Middle Lees, near Whitewell.
Also, the Forest of Bowland AONB has been allocated approximately £1.8m to fund further undergrounding schemes between April 2015 and March 2023.  The AONB Unit has begun surveying a number of overhead lines for early inclusion in this new programme period.  In addition, a call for potential undergrounding schemes has been made to all the Parish Councils within the AONB.  Parish Council have been asked to send in details of any suggested lines for undergrounding by early December.
Please get in touch with cathy.hopley@lancashire.gov.uk if you would like to suggest any lines to be put forward.
Partnership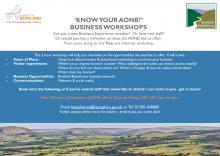 We have recently welcomed 9 new businesses to Bowland Experience -  Bowland Cottage - Newton, The Cabin - Barley, Assheton Arms - Downham, Park House B&B - Gisburn, Crook O'Lune Holiday Park - Lancaster, Red Pump Inn - Bashall Eaves, Bowland Pork, Beef & Lamb - Tatham, Bowland Chocolate Company - Slaidburn and James' Places - so a big welcome to them all. Other activites in recent months have included:
Development of a 'Know your AONB' workshop - designed for new members to the network to inform them of the special qualities of the AONB and the opportunities for visitors which several members have attended.  A Social Media Workshop was also organised for members held at the Tithe Barn, Browsholme Hall on 30th September and was attended by 10 businesses.
Business cards promoting the Electric Bike Network have been produced and distributed to increase awareness of the opportunities and the Teashops Leaflet was re-printed with contributions from Bowland Experience members
BEx have been exploring ideas for potential collaboration projects through EAFRD (European Agricultural Fund for Rural Development) funding.  A proposal is being developed for a local produce/holiday hamper initiative to benefit a number of tourism businesses including food producers and retailers across the AONB.  We are awaiting for the call for projects under this funding strand before submitting an application.
Very well done to Cobden Farm B&B, Sabden and the Bowland Wild Boar Park who were recently re-accredited by Green Tourism, they maintained their Gold Awards - a great acheivement!
For further information or to join Bowland Experience please contact hetty.byrne@lancashire.gov.uk or visit www.bowlandexperience.com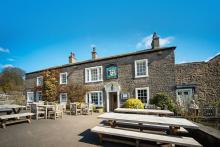 Tuesday 10th November, Assheton Arms, Downham, BB7 4BJ
16.00 to 17.00 - Bowland Experience AGM
17.15 to 20.00 - Sustainable Tourism Forum
Please join us for our annual get together of tourism businesses and partners - a great opportunity to share news & ideas!  We'll also be treated to a tour and delicious food from the Assheton Arms.  The Forum will also include: a presentation on the Rural Development Fund, the Dark Skies Project and a Champion Bowland update.
We look forward to seeing you there, please reserve your place by completing the booking form.