Forest of Bowland AONB designation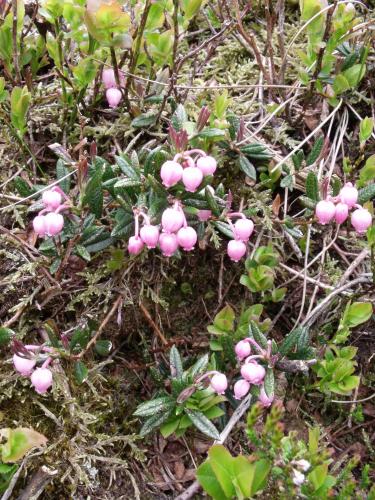 The primary purpose of the AONB desingation is to conserve and enhance natural beauty.  In pursuing the primary purpose of designation, account should be taken of the needs of agriculture, forestry, and other rural industries and of the economic and social needs of local communities. Particular regard should be paid to promoting sustainable forms of social and economic development that in themselves conserve and enhance the environment.
The Forest of Bowland designation highlighted several attributes that contribute to it's outstanding natural beauty:
the grandeur and isolation of the upland core
the steep escarpments of the Moorland Hills
the undulating lowlands
the visual contrasts between each element of the overall landscape
the serenity and tranquillity of the area
the distinctive pattern of settlements
the wildlife and the landscape's historic and cultural associations
Fact File
The Forest of Bowland AONB is situated in North West England, covering 803 square kilometres (312 square miles) of rural land in the counties of Lancashire (730 sq km) and Yorkshire (73 sq km).
Designated as an Area of Outstanding Natural Beauty in 1964
Important for its heather moorland, blanket bog and rare birds
In 2005 the AONB became the first protected area in England to be awarded the European Charter for Sustainable Tourism in Protected Areas, and this honour was repeated when the Charter was re-awarded in September 2010. And in November 2011 the AONB were recipients of the prestigious 'Best Destination' runner-up award from The International Responsible Tourism Awards.
The AONB's population of just 16,000 live mostly in its historic villages, with the remainder in loose-knit hamlets or isolated dwellings in open countryside. Some are estate villages where buildings are of a similar age and architecture, for example Downham, Slaidburn and Abbeystead
The AONB encompasses 18 parishes within two counties, is host to six districts and four rivers.
What Makes the Forest of Bowland AONB Special?
The following themes link with the AONB's Sense of Place project and highlight the special qualities of the Forest of Bowland:
Wild Open Spaces - a third of the AONB is moorland, making up the wild open spaces that are so characteristic and a unique quality of the area
A Special Place for Wildlife - the moors in particular are an important breeding ground for upland birds.  Thereare  also notable wildflower meadows, woodlands and geological features
A Landscape Rich in Heritage - much of the natural beauty is related to the wild and 'untouched' nature of the landscape - itself a result of hundreds, if not thousands of years of human activity
Living Landscape - the landscape has been been formed out of a close relationship between people and nature, from the dry stone walls, hedgerows and barns to the open moors and grazed fields
Delicious Local Food and Drink - local produce is important as it supports farmers who seek to manage this beautiful landscape and also supports the local economy as well as highlighting local distinctiveness
A Place to Enjoy and Keep Special - highlights the importance of the area for people's livelihoods and enjoyment, with its value as a unique and protected landscape