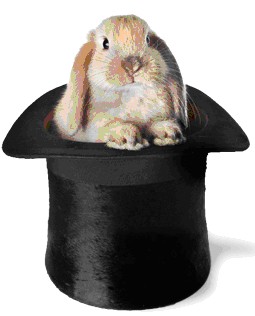 It was only at the beginning of this week that I blogged about the Lord of Bowland. Now, here I find myself again, reaching for my keyboard at the news that our mysterious lord has pulled yet another rabbit (an Easter bunny?) out of his feudal hat. This time it's ancient rights being exercised. With astonishing flair, the Lord of Bowland has appointed not just a Bowbearer of the Forest of Bowland (the first since 1871) but also a Chief Steward (the first since 1922).
I'm told that the lucky appointees are Robert Parker of Browsholme Hall – many of whose forebears were Bowbearers – and Charles Bowman, landlord of the Inn at Whitewell, whose gastro pub was once the ancient courthouse over which Lords of Bowland presided for more than six hundred years. Of course, you might argue what's the point of having ancient rights if you don't exercise them …
That said, I doubt either Mr Parker or Mr Bowman will now find themselves groaning under the weight of the responsibilities newly entrusted to them. But then I don't imagine, in any case, these appointments are really about guarding his Lordship's vert and venison or stewarding Forest courts that haven't been summoned for nigh on two hundred years. It seems to me that our Lord of Bowland, camera-shy though he may be, is in the business of creating colour. And today, as a result of his actions, Bowland is a brighter, more cheerful, more colourful place.
His Lordship, God bless him, has given us all an Easter present - he's made us smile. Long may it continue!
More information on the Lordship of Bowland is posted on Discovering.