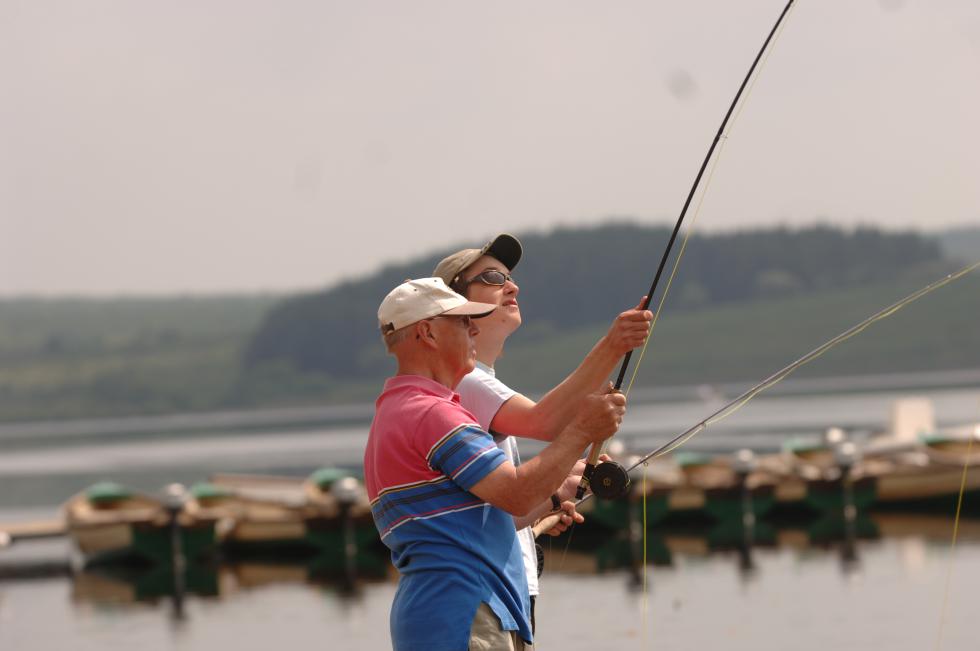 The Forest of Bowland Area of Outstanding Natural Beauty offers wonderful opportunities for quiet enjoyment including fishing. The following leaflet Fishing in Bowland (PDF, 1.82mb) provides details of places to fish in and around the Forest of Bowland. Several of the fishing sites also offer a variety of accommodation, from luxury hotel, through to self-catering units and camping and caravan sites. For details of other places to stay in the Forest of Bowland visit where to stay in Bowland.
Other opporuntities - Ribble Rivers Trust
There are a number of places to fish in, and close to, the Forest of Bowland:
---
Ribble Rivers Trust Angling Passport Scheme
Angling Passport schemes open up new waters bringing the joy of the river and fishing to more people than ever before. They enable enterprising fishermen to explore some of the most beautiful and least fished pieces of water we have, and all for only a few pounds. The scheme operates through a unique token payment system. This allows anglers to access any of the participating fisheries when they want and without the need to contact anyone beforehand. Within the Ribble Rivers Trust scheme there is a choice of venues, that offer chances to fish small challenging rivers and streams typical to Lancashire. These streams contain a variety of species including, trout, grayling, chub, and dace.
The tokens are interchangeable with many of the schemes through the country, this results in a vast choice of fishing available through the scheme; from the rushing moorland streams with wily, pocket-sized brown trout to the languid meandering lowland streams with good mayfly hatches and their large brown trout; short spate rivers containing good runs of peal and the secluded farm lakes with their trout, carp and tench.  For further information visit http://www.theriverstrust.org/passport/ribble/