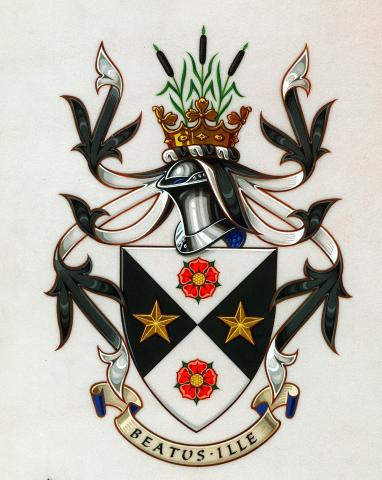 The Lord of Bowland's sixth annual lecture will be given by Dr Fiona Edmonds, newly appointed director of Lancaster University's Regional Heritage Centre.  The lecture will be held in the Tithe Barn at Browsholme Hall, 7.00 for 7.30pm on Tuesday 4th October, by kind permission of the Parker family.
A native Lancastrian, Fiona is a former Senior Lecturer in Celtic History at the University of Cambridge and Fellow of Clare College, Cambridge. She is a leading authority on northern Britain, Ireland, Wales and the Isle of Man between the seventh and the twelfth centuries; and Anglo-Saxon history, especially the kingdom of Northumbria.
All donations will go to Slaidburn Archive and Champion Bowland to support heritage, landscape and tourism projects in the area.
Entry to the lecture is free but places need to be booked in advance by contacting:
Slaidburn Archive, 01200 446161 – enquiries@slaidburnarchive.org (Archive open Wednesdays and Fridays, 11.00am – 3.00pm) or Forest of Bowland AONB, 01200 448000 – sandra.silk@lancashire.gov.uk
In addition, William Bowland, sixteenth Lord of Bowland, will be delivering a presentation to Clitheroe Civic Society on the history of the Lordship of the Forest of Bowland, on Monday 3rd October. The talk will take place in Ribble Valley Council Chambers, Church Street, Clitheroe and will start at 7.30pm. Visitors are welcome and tickets cost £3 (students free).  Refreshments will be included.