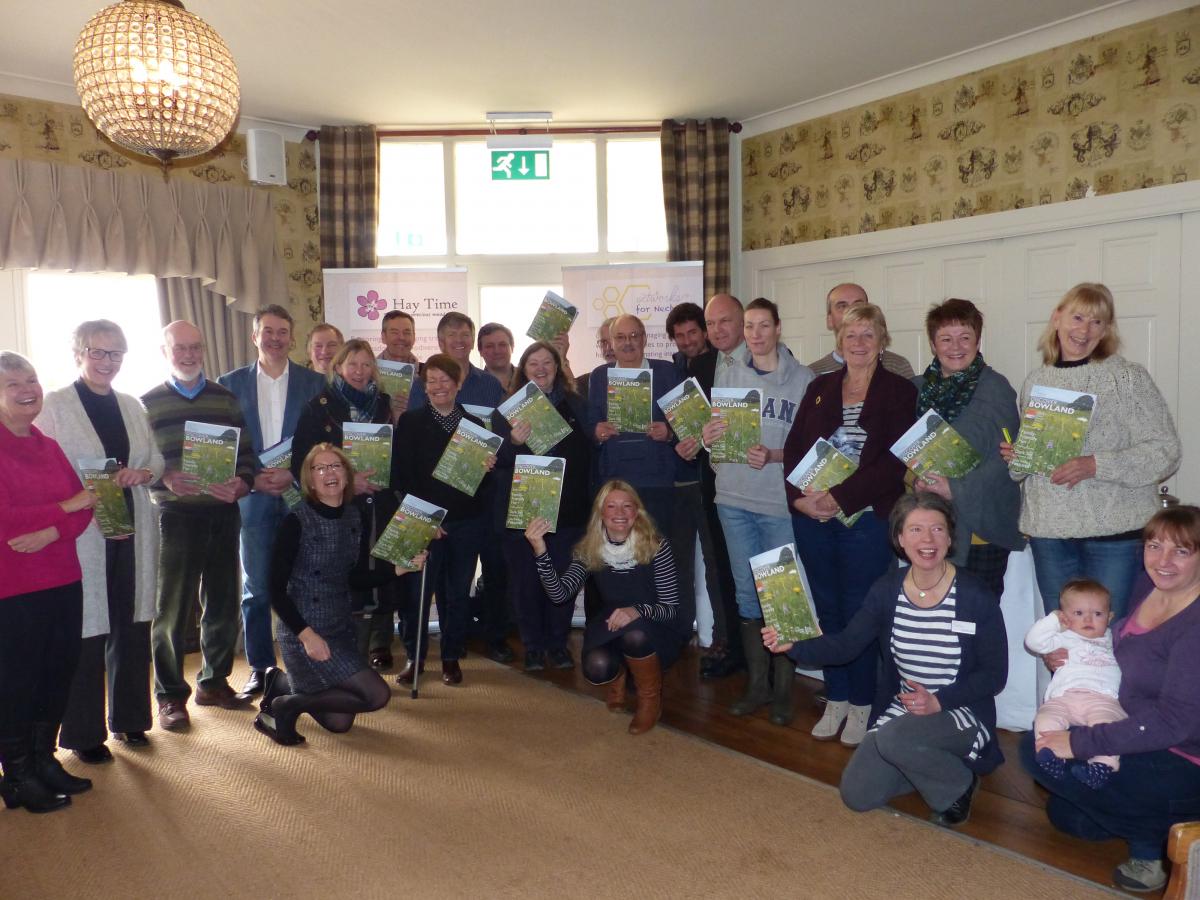 Dark Sky Discovery Sites; family-friendly activities; local producers and over 80 Festival Bowland events are just a few of the things featured in 2016's Discover Bowland brochure.
Local businesses, tourism staff, event organisers and councillors were all invited to celebrate the release of the brand new guide, which was launched today at the Shireburn Arms, Hurst Green – one of several venues owned by Bowland Experience member, James' Places.
The publication aims to showcase the landscape, wildlife, people and places of the Forest of Bowland Area of Outstanding Natural Beauty, which covers 312 square miles of rural Lancashire and North Yorkshire.
The AONB is a fantastic spot for walking and offers many opportunities for wildlife-spotting.  It's also home to an enviable range of cafes, pubs and restaurants, many of which champion local food and drink.
The guide has been written with both residents and visitors in mind, providing "cut out and keep" walk pages, ideas for family activities, Festival Bowland events, spots for star gazing and seasonal wildlife highlights.
A special "Produce with Personality" feature delves behind the scenes of four Bowland businesses. From ice-cream made in what was an eighteenth century toll house, to a successful business which started out making sausages at the kitchen table, there are some fascinating stories behind this local produce.
Keen photographers have the chance to get one of their pictures chosen for the 2017 Bowland calendar, whilst youngsters can have fun coming up with ideas for a new ice-cream flavour, or working out the subjects in the Bowland Picture Puzzle Competition.
Hetty Byrne, Sustainable Tourism Officer with the AONB said, "The Forest of Bowland is such a beautiful place and relatively undiscovered.   So many people work hard to look after the area and, through sustainable tourism, we want to support local communities whilst safeguarding Bowland's landscape, wildlife and tranquillity."
The free guide is available from Visitor Information Centres in and around the AONB and also from a range of local venues, businesses and accommodation providers.  An on-line version is available on the Forest of Bowland AONB website at www.forestofbowland.com along with a full calendar of Festival Bowland events.